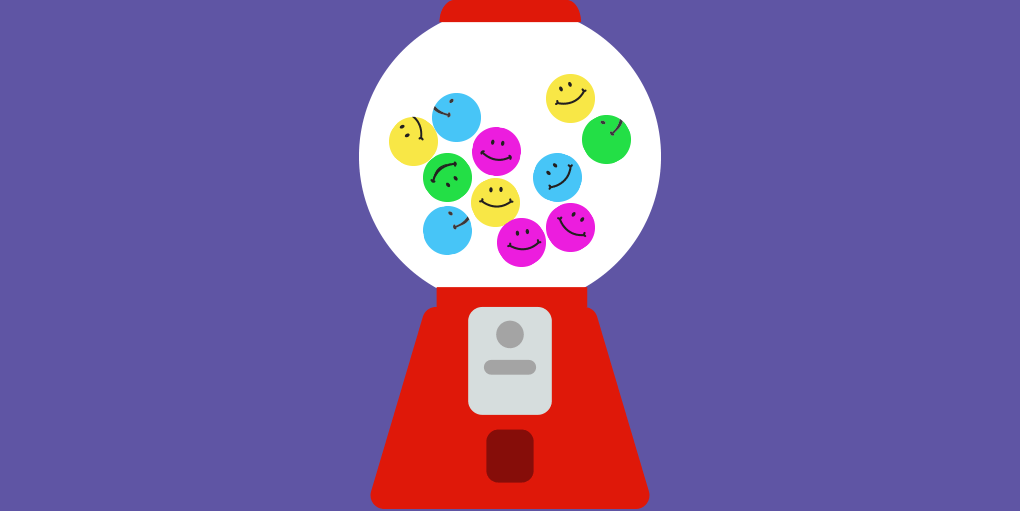 Fuzzy Math has hired, trained, and done our very best to retain a UX team of 30+ designers over the last 10 years. Our current headcount sits at 20, including four designers (excluding founders Mark and Ben, of course) who have been at Fuzzy Math over five years and one designer who left but came back! The company also saw no departures in 2018.
We think we've got a pretty good thing going here, so we polled our team of UX and visual designers to learn why they wanted to work at Fuzzy Math and what keeps them here.
In talking to Fuzzy Mathers,  4 themes that started to emerge in terms of hiring, training, and retaining UX talent: 
The role of the senior designer – 

We leverage the experience and peer relationship of senior designers as often as possible.

Collaboration – 

We foster and facilitate collaboration between UX and visual designers, both on projects and in other areas.

The power of peers – Our staff truly values peer relationships and look to their peers for answers or inspiration.
Shared responsibility – We give our staff true control over important aspects of how the company runs.
Hiring Your UX Team
What's worked for us
For Fuzzy Math, hiring decisions don't take place behind closed doors. It's important to include existing staff in the hiring decisions, portfolio reviews, and interviews, thinking carefully about the existing balance of skills and needs to bring on someone who adds constructively to the mix and preserves or increases the diversity of the UX team.
That's why our hiring process includes honest discussions among a core group of UX and visual designers who will be working closely with the new hire.
Our advice to you
As far as presenting your company to potential applicants, the best approach is to be honest and transparent about your company's identity. For example, Fuzzy Math operates with a horizontal structure; all our designers are considered equals and you won't find any "Senior" or "Executive" titles around our office. While that might be a downside for some applicants, others will be drawn to that approach—and we want applicants to know right off the bat. 
Recruiters, on the other hand, often struggle in a niche industry like UX. Prospective designers are likely to have technical questions about how things work at your company, and recruiters often don't have the answers. That can make for a frustrating experience for applicants.
Keep in mind that a good website makes a great recruitment tool. The Fuzzy Math website includes lighthearted and genuine staff portraits and bios, which let applicants know that individuals matter. The site also lists our past clients with testimonials and project descriptions to show job-seekers the type of work they're likely to be part of if they're hired. 
"Looking at fuzzymath.com and following the blog, I came to learn that the people that worked here were not only intelligent but also seemed like good humans, which was extremely appealing!"
Be sure not to flood the internet with job postings. Fuzzy Mathers surveyed said they appreciated our limited number of postings and reported feeling annoyed or fatigued when companies posted identical copy on multiple platforms.
"There are agencies and companies that just spam the hell out of recruiters and job boards, and something about that always seems desperate."
Training Your UX Team
What's worked for us
New Fuzzy Math employees are greeted with a combination of formal and more casual peer-to-peer onboarding activities. Fuzzy Math assigns each new hire an onboarding buddy, a peer whose job it is to be a friendly point person as the new person transitions to their position. We also have an internal handbook that's distributed to new hires. But unlike traditional employee handbooks, it's a living document. Every team member has commenting privileges on the Google Drive file, leaving the door open for new suggestions and feedback as the company changes and grows.
"I love the handbook. All the stupid questions you have to ask on your first day are answered in there. The handbook isn't your typical HR handbook, it's full of practical advice like how to set up a Zoom meeting, what to do if you're the first one in the office today, what time people usually start talking about lunch, etc."
Our years of experience have taught us the value of gradual autonomy for new employees. While we used to throw new hires in the deep end by putting them on projects right away, we've realized that a six-month timeline for getting fully integrated into our workflows is much more realistic. Part of what makes this so effective is constant two-way communication between us and the new designer about timelines and expectations.
"I found [the onboarding process] helpful, but learned much more by being immersed and by doing." 
Our advice to you
Give your UX team staff a true sense of ownership over company functions. At Fuzzy Math, our designers self-sort into one or more Rocks groups, which are working groups dedicated to operations, our blog, office community and culture, and more. The groups have significant influence in these areas and work without much input from the co-founders, giving Fuzzy Mathers a real stake in how we work and encourages them to get involved along the lines that most interest them.
Be sure to keep close tabs on who excels at each of your design or work processes. That way, you can build your UX team in time to highlight staff members' strengths, facilitate skill-sharing, and make everyone aware of expectations. We emphasize peer feedback by building time into our designers' schedules for more senior employees to work with newer hires, as well as by holding full-company reviews twice a month.
"There are a lot of (formal and informal) opportunities to learn from each other and give/get feedback. I've never worked anywhere that was so intentional about making sure that happens." 

Retaining Your UX Team
What's worked for us
And finally, we return to our original question: what makes our UXers stick around? For us—and we've already mentioned this, but it bears repeating—one of the keys is giving our designers the power of influence. We use Rocks groups to give our staff meaningful influence over the way our company works, and take their thoughts and desires into account in decision-making. One example that stands out is a vote Fuzzy Mathers took about whether or not to take on a big project that would be great for the company, but would mean a couple of months of extra work. The result? Our staff was unanimously in favor.
"There's a period of acclimating that was really important, I think, to understand the company, the types of projects, and the culture. Once I felt fully invested I think I took certain roles more seriously. We get to contribute so much more to the success of the business, as a whole, than at almost any other firm I can think of, and because we're smaller it's easier to stake out certain areas where you can really take on a leadership role."
Another way we make staff voices heard is in the way we assign projects. It's not a top-down process for us; as much as possible, we like to ensure that the projects people are assigned to align with their interests.
"Fuzzy Mathers are hungry to learn and try new things, and Fuzzy Math enables us to do so."
Our advice to you
Don't underestimate the value of employee involvement and team-building! Our Values and Inspiration Rocks group leads creative morning activities every so often, and our Events rocks group lets Fuzzy Mathers lead the way in deciding what makes for meaningful bonding experiences. Fuzzy Math Fridays events have included everything from walking tours and kayaking to volunteering at the Ronald McDonald House.
Make sure you're investing consistently in staff growth. Set aside weekly time (within reason) for learning and development in the form of books, courses, and conferences. Keep track of your staff's career goals and provide opportunities for them to get there—you won't be surprised to hear that we do this through a devoted Rocks group.
"When you're surrounded by people who are constantly trying to better their craft, you're more incentivized to do the same."
Don't know where to start when it comes to fostering a supportive environment for your UX team? Get in touch to learn about UX Organization Design services from Fuzzy Math.
We hope this guide to the way we do things sparks an idea or two for your own UX team organization. At the end of the day, it's about fostering a workplace where employees feel inspired and empowered to do excellent work. As one Fuzzy Mather put it, "It's the people that keep me coming back every day. We take our work seriously—not ourselves. I feel way more invested in FM's success than at any place I've ever worked, and that encourages me to show up and work."