Better UX starts with a solid foundation of digital product strategy.
Whether you're building something from scratch, overhauling a legacy product, or pivoting and extending into new areas, a good product strategy will help ensure the outcome of your efforts meet and exceed goals. At Fuzzy Math, we believe good strategy starts with people — understanding the people who will use, buy, and be impacted by your product is essential to delivering value and winning over customers.
Clarify your product roadmap and align your team
We'll work with your team to understand your business strategy and capabilities today and develop a comprehensive UX roadmap that achieves your goals while remaining realistic to implement. Through research insights and rich storytelling, we'll align your teams around a shared vision for product features and product lifecycle.
In addition to long term plans, we can help kickstart near term initiatives, including hands-on product management support to help your team develop the right user stories, provide UX design services, and build out internal UX practices to support your roadmap.
Leap past your competition
Deep insights into your users will give your team the product vision to advance not only your product but the market itself, providing a best in class user experience that turns customers into evangelists.  Our team will evaluate your product and assess the competitive landscape to understand opportunities and provide concrete recommendations that help your team move ahead of the pack.
Already at the forefront of your industry? We can help you gain depth on where your products excel, and where competitors are catching up, to make strategic plans that keep you at the top for years to come.
Fuzzy Math's efforts have been very helpful in regard to setting a strong design strategy for the company. Fuzzy Math's work also spurred [the executive leadership team] to invest in a modern technology stack.
Mary Lieser
VP, User Experience, Precisely.com
Case Study
Interactive Health
Fuzzy Math used research with customers and Interactive Health staff to drive product strategy in their health and wellness offerings. Beyond the immediate impact made by this strategic framework, and the subsequent healthcare UX design provided by Fuzzy Math, we helped the Interactive Health team re-orient their product management process to a more human-centered approach.
Envision new possibilities with customer insights
We utilize UX research to gain deep knowledge of the people and processes surrounding your product and understand how activating user goals can achieve product goals. Our research services help teams move past the status quo, looking not just at how people use a product today, but on the opportunities unmet by existing products. 
Our digital product strategy experience spans enterprise UX design, B2B UX design, and B2C spaces, including highly specialized, niche user groups and products with broad global appeal. We'll help your team connect with the real people who will use your products to define a product strategy that delivers consistent value.

UX Training
Want to make human-centered digital product strategy part of your team's product management approach? Our UX Training services can help your team learn how to develop and maintain a research and insights practice.
Learn More
Advancing your Digital Product Strategy
Fuzzy Math can help your team develop the next big thing, or refine your existing product or service to reach new heights of success. From product conception to product development, our different types of product strategy services help you better craft a successful digital transformation strategy across the product lifecycle, get to know the people you're building for, and enable your team to deliver valuable products that attract and retain happy customers.
UX Assessments and Competitive Analysis

Baseline assessments that define the current state, detail design opportunities, and provide insight into the market.


Ethnographic design research to identify gaps and understand what optimal experiences look like.


Personas and Journey Maps

Easily understood representations of research findings that help the entire organization understand the users and processes at play.


Conceptual Design and Storyboards

Develop and showcase a broad range of ideas through visual storytelling, helping teams break from the status quo and see the future.


Detailed plans to bring clarity to near and long term plans for product development, balancing user value with company strategy and capabilities.
Design services adapted to your needs
Need more than just UX Product Strategy? We offer a full range of product design services, including:
Case Study
SAP Fieldglass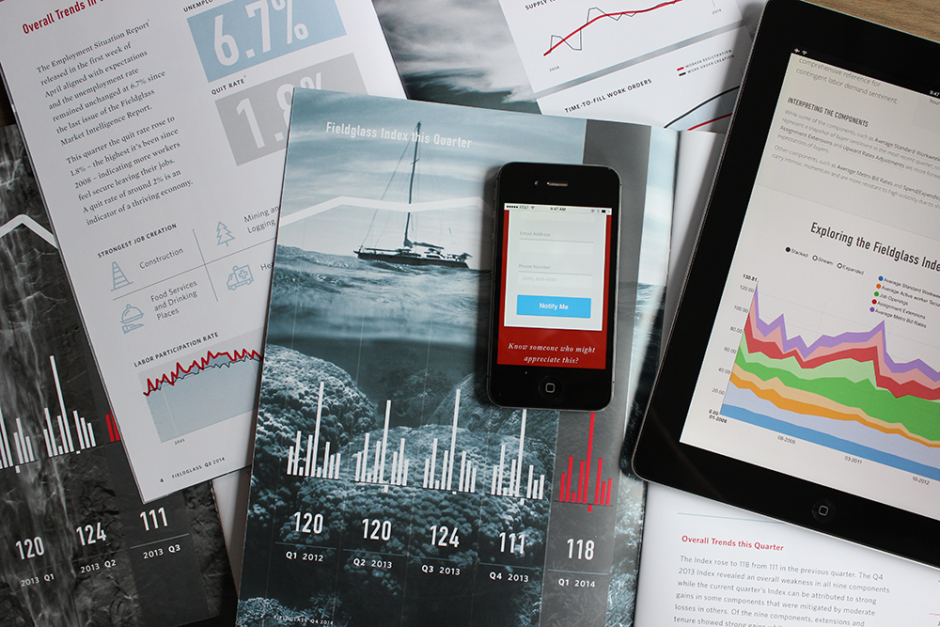 Working alongside Fieldglass for over 5 years, and through their acquisition by SAP, we helped executive leaders and product owners understand the people and problems they were designing for. Through extensive UX research and product strategy, we worked with their team to understand the market and ensure they were positioned to stay ahead of the curve. 
"Fuzzy Math is hands down the best external design team I've worked with. They really focus on the UX while putting consideration into the technical implementation."
Sean Chou
CTO, SAP Fieldglass