Fuzzy Math's UX design training can help you kickstart a new team, or align an existing team around an optimized design practice.
Our training services distill what we've learned over our 10+ years as Chicago's premier UX design provider, tailored to the needs and proficiency of your team.
Clients We've Trained
Our training has been applied across a number of different industries, team sizes, and customer backgrounds. All of our content is based on our real-world expertise as practitioners of design, leveraging our own UX case studies to provide deep insight into the actual application of UI/UX design and product strategy. Your team will learn from the same people who implement the design process for our clients.
While the foundation of our training curriculum is shared, the specific topics, content, format, exercises, and discussions are highly customized to meet your needs.

Get the most out of your UX design team
Many organizations have made an investment in design, but most have yet to realize the full benefits that design can bring. We'll help you evaluate where you're at today, and develop an action plan uniquely suited to your goals.
How UX Training Can Elevate Your Team
Become a customer-oriented team

Gain insight from curriculum based on real-world experience

Receive customized content for your team & organization

Learn from career design practitioners, not professional speakers

Build practical skills for immediate impact

Develop long-term plans to advance your organization

Participate in team-building through practice & pragmatism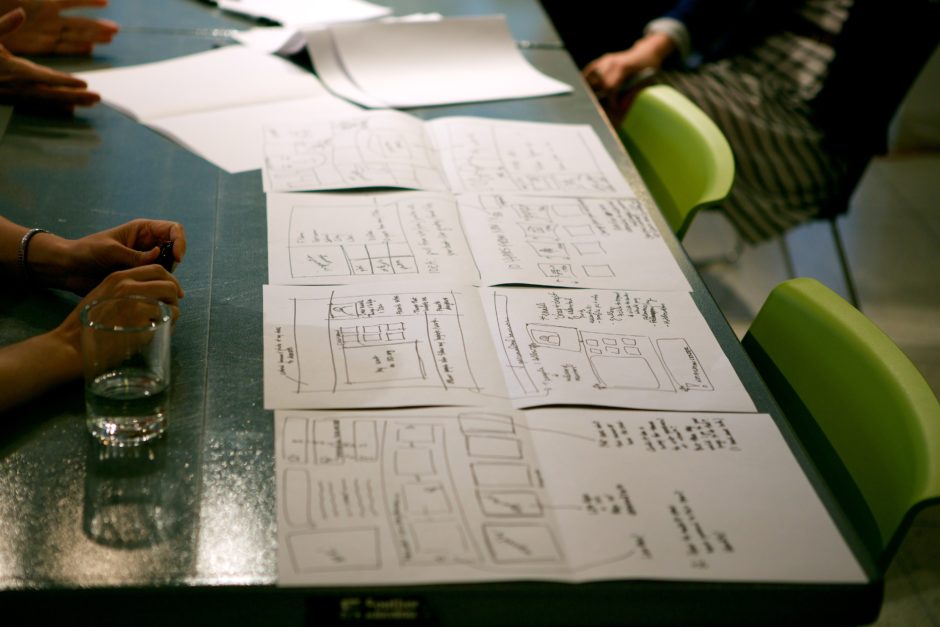 Optimize your UX team 
A high functioning design team is comprised of people with a clear understanding of their role, able to work autonomously or alongside other designers, using a familiar and standardized set of tools toward a common purpose. If this doesn't sound like your team yet, don't worry — we'll help you get there.
Based on a thorough understanding of your team, and your goals, we'll tailor a training program designed uniquely to your needs. Whether your team is full of experienced designers wanting to refine their skills, or you want to develop UX skills for non-designers, our UX training program will provide hands-on workshops, easy-to-use documentation and templates, and ongoing support to help you realize your goals.
UX Design Training Services
UX Design Workshops

Process Audit and Needs Assessment

UX Methods Playbook Development

UX Project Management Training

Skill Development Specific to Your Team's Needs

Interim Design Team Leadership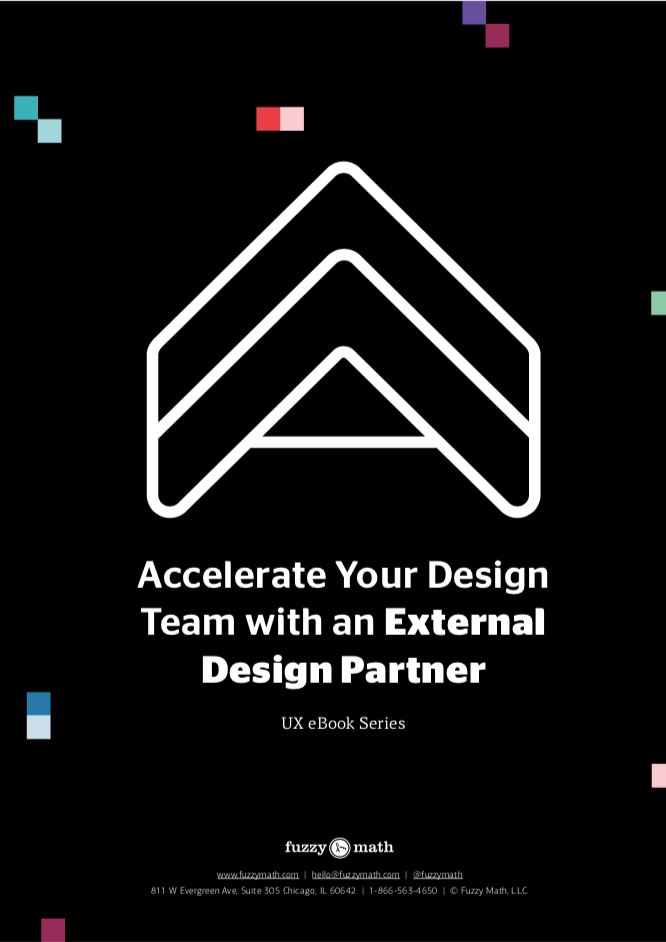 Unsure how to use a 3rd party alongside your team? Our eBook Accelerate Your Design Team with an External Design Partner can help you make this partnership work effectively for any team situation.
Expand your team's capacity the right way
Knowing how to hire designers, who to hire, and how to structure your team can be a challenge. We'll help you sort it all out, working with you to define the roles that make sense, write job descriptions, and target the right candidates in the competitive UX hiring market. We can even help you interview and evaluate prospective UX hires, providing insight from over a decade of design and hiring experience.
Team success doesn't end with the right hires. Keeping your team engaged and providing meaningful feedback is key to continued success. We'll help define practices that keep your team happy as they grow.
UX Hiring Services
Team Evaluation and Needs Assessment

UX Team Architecture and Role Definition

Hands-on Hiring Support

UX Team Management Support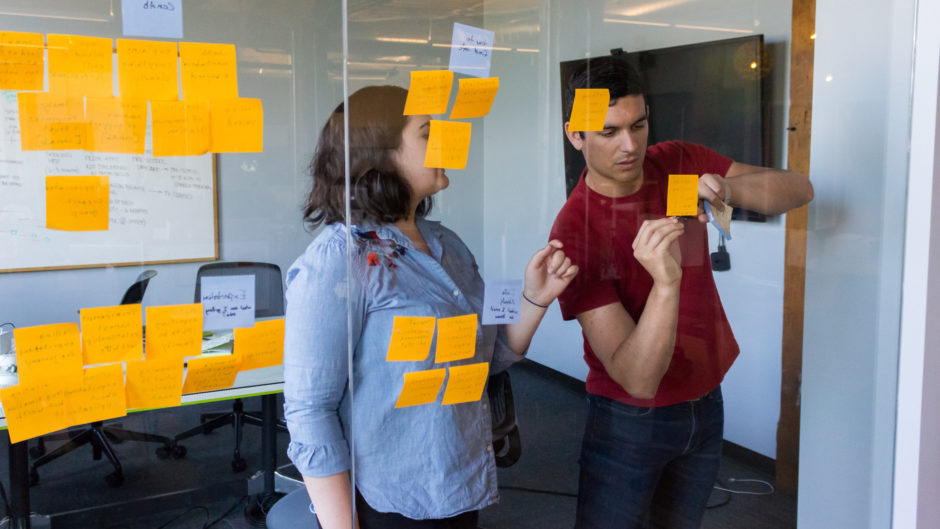 UX Organization Design
Need holistic change? Our UX Organization Design services go beyond training and hiring to ensure your team is optimally structured and positioned within the broader organization.
We'll help define best practices that then become your training curriculum, and provide a target org chart to hire toward.
Align training with in-flight projects
While our UX Training and Hiring services can stand on their own, many clients have found value in a paired approach, with a product-focused project in tandem to training efforts. Our collaborative process allows your team to learn alongside our experienced practitioners as they execute product strategy and UI/UX design with the users and products your company cares most about.
Methods We Teach
Basics of user-centered-design
Design research & strategy
Innovation & concepting
Planning & roadmapping
Iterative interface design
Delivery, integration, & ongoing support of design efforts
Roles & Teams We Train
Sales & Business Development
Topics We Cover
Shifting to a more customer-centric organization

User experience design for interactive products & apps

User experience design for cross-discipline or non-technical teams

Integrating user experience design into your company

Building and sustaining your own user experience design discipline

Designing for real-world experience and in-person services
Training Format
1-10 days

5-50 participants

Pre-session consultation, curriculum customization, in-person training, and structured follow-ups

Local, national, and international UXD training

Here at our office in Chicago, third party off-site in Chicago or your location, or on-site at your location
Design services adapted to your needs
Need more than just UX training and hiring? We offer a full range of product design services, including: