Fuzzy Math delivers UI/UX design for excellent digital experiences
Your digital products deserve beautiful, engaging interfaces that get work done. UI design builds on product strategy to craft the end experience to your users — the components they see, hear, and interact with. We have deep experience in UI/UX design for feature-rich applications needing responsive web design, single-feature touch screen applications, consumer websites, and products in between and beyond.
Good products need good UI design
Product design is the first thing your user notices and touches every aspect of the user experience. You want to get it right. 
Nailing the interaction, making it easy-to-use for first timers and powerful for experts, and pairing that with sleek, consistent visual design that cohesively marries the brand to the product? It's not easy, but Fuzzy Math has been doing it for over a decade.
We Know UI
Responsive Web Design
Mobile App Design
Touchscreen Tablet Design
Embedded Display Design
Conversational/Voice UI Design
Emerging Technology Design
Case Study
Hyatt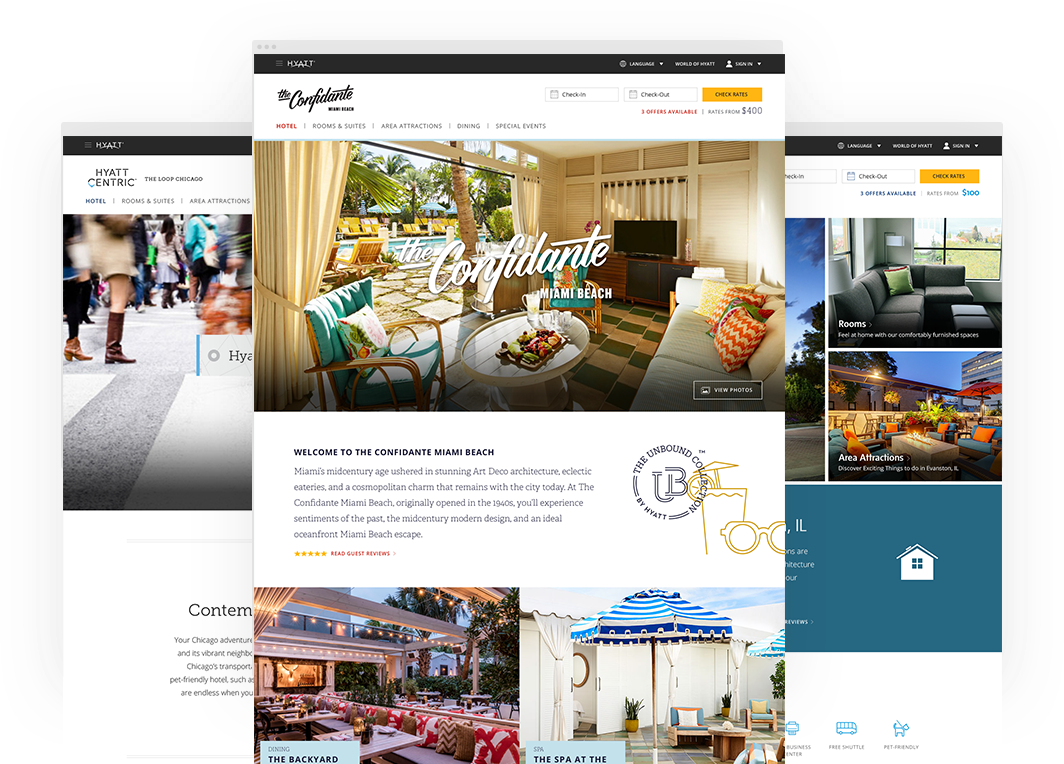 How do you design a UI design system that works not just for one brand, but for 12, each with a unique voice and audience? Hyatt hotels are some of the most luxurious, beautiful places to stay around the world. Hyatt partnered with Fuzzy Math on a redesign of their 750+ hotel websites, starting with understanding all of their customers, their brands, and how their content would be built and maintained.
We delivered UI design patterns that were functionally consistent — simplifying maintenance for their team, and streamlining the user experience for customers who engage with multiple brands. While similar in structure and intent, we applied unique visual design and content guidance that allowed each brand to feel differentiated and targeted to its consumer base.
Move from ideas to testable prototypes
Our UI design services provide tangible representations of the concepts behind the product. Prototypes allow you to use the product, showcase value to stakeholders, and get something in the hands of real users for feedback. 
Shifting from words on paper, whiteboard drawings, and Jira stories to UI design brings the product to life, illuminating opportunities not otherwise recognized and giving clarity to how it works, and how it will be built.
Win your market through design
Whether B2B UX design or consumer products, the expectations for usability and design are high — businesses can no longer skate by on technical capability alone. We can help you understand your users' needs and the state of design within your market, and empower your team to make design a competitive advantage.
Create sustainable, extensible systems
Legacy applications are often rife with inconsistent design choices, making it hard to use, and harder to maintain. We'll help you wrangle complexity and establish reusable components designed to grow with your product.
Sustainable UX design systems require participation well beyond the design team — we'll help your teams develop governance practices and communicate design standards throughout the organization.
Case Study
Availity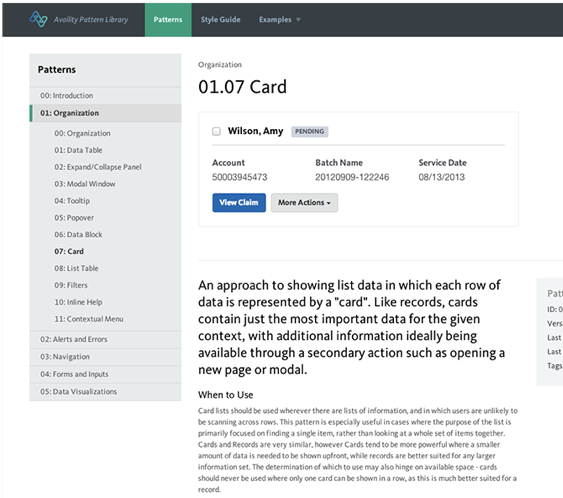 Working alongside a newly formed design team at healthcare technology company Availity, we created a comprehensive design system that unified their disparate product suite around simple, consistent UI design. To ensure the success of the design system, we helped their team develop a more robust UI design practice including governance processes that elevated design within their product development approach.
Define your UI/UX Design Strategy
Crafting detailed, beautiful user interfaces is at the core of what we do. Like all of the work at Fuzzy Math, UI/UX design starts with the person on the other side of the interface — who's going to be using this, in what contexts, with what goals. With a plan in mind, we deliver a full suite of UI design services through a proven, iterative approach that results in high-quality work every time.
Interaction design rapidly details functionality, data, and input in an easy to review format.


Your existing brand — or a new one — extended and applied cohesively to your product.


Wrangle your product suite with a single, tightly documented UI component library.


Maintain UI design success with DesignOps tools and processes to implement in your team.

Don't just think it works — know for sure through efficient tests of actual use cases.


Get performant HTML/CSS code just waiting to be deployed to production.

Production & Development Support

Ensure final builds meet design goals and realize project success.
Design services adapted to your needs
Need more than just UI design? We offer a full range of product design services, including:
Case Study
PrintNinja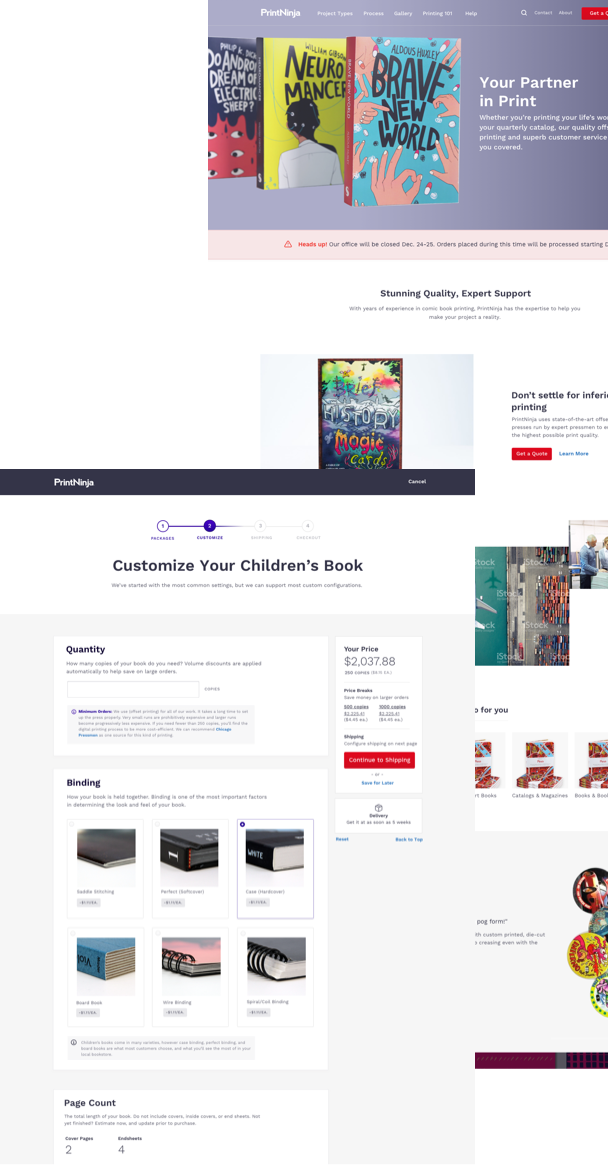 Fuzzy Math partnered with PrintNinja in 2017 to deliver our full set of UI/UX services, and a complete UI  redesign of their site, including content strategy, interaction design, a wholescale revamp of the site aesthetic, and front-end development. One of the features that sets PrintNinja apart as a custom publisher is their price transparency, which we highlighted in the UI for their quote and purchase tool.
"Fuzzy Math was really understanding of the fact that no one at my company had a UI/UX background, and they went out of their way to make these foreign concepts approachable. At each meeting they would explain what they were talking about so that we could really be involved in the conversation and give our input rather than have these tech terms thrown at us. I think that education component is what made them truly great partners."
Alicia Diamond
COO, 511 Capital (Parent company of PrintNinja)