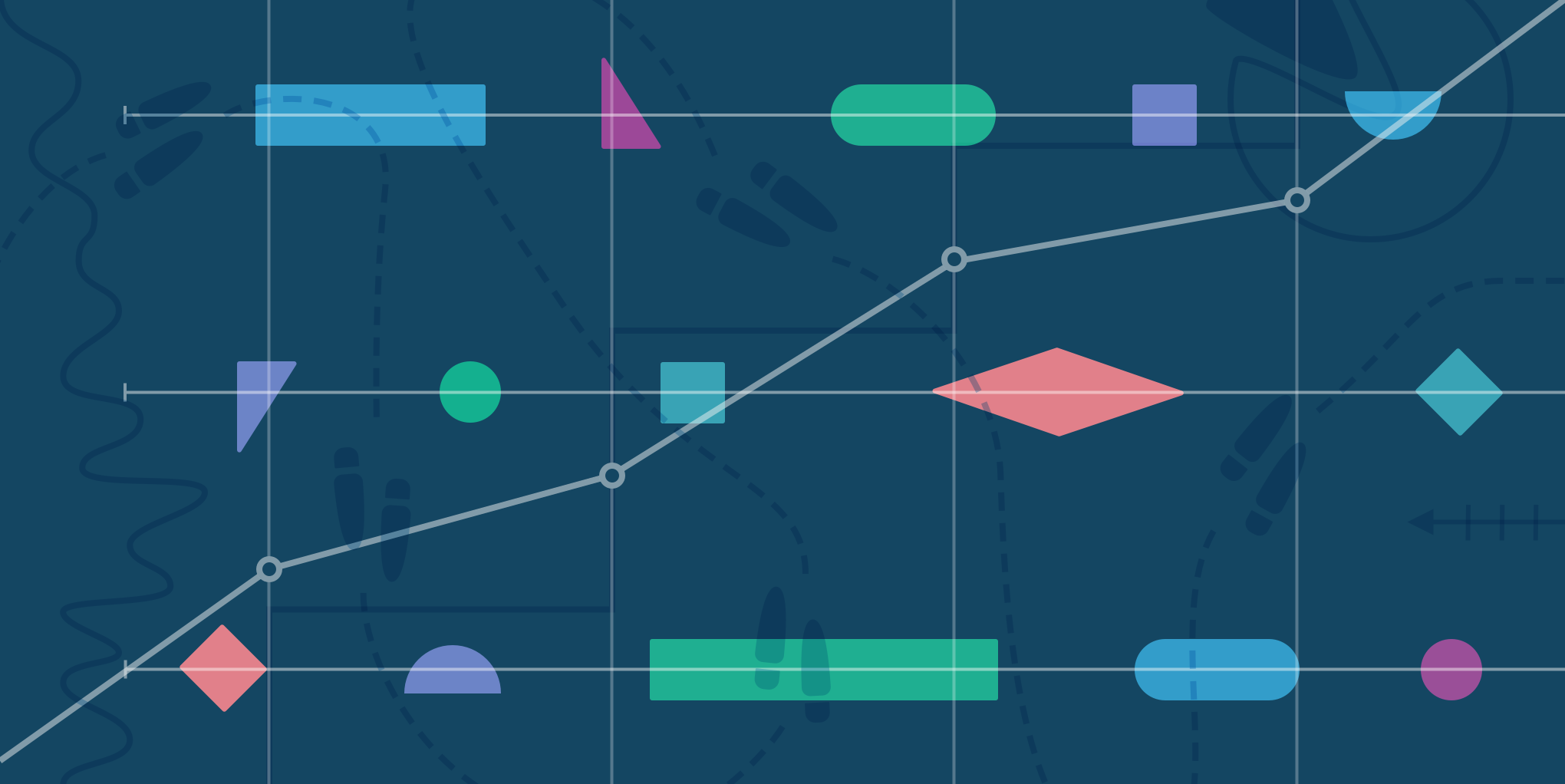 Product strategy sets a business up for success when developing a new product or updating an existing one by charting the path forward. The strategy includes: who the product is for, what the product will do, how the product will benefit its users, and the overall business goals.
In order to ensure success, it is essential to first lay the groundwork rather than dive straight into product development. Having a strong product strategy in place creates a shared strategic vision across the business and gives everyone on the team tactical steps to get to the product development stage.
At Fuzzy Math, we believe a good strategy starts with people — understanding the people who will use, buy, and be impacted by your product is essential to delivering value and winning over customers. To help you develop your own successful user-centered product strategy, here are a few guidelines to help get you started.
Utilize user data to inform decision making
At Fuzzy Math, we always develop our strategies thinking about the people who will be using the product and believe that every product team should be driven by the users' needs. By developing a product strategy through the lens of user experience (UX), you can achieve that.
UX goes beyond purely looking to reach business goals but looks at the entire product's ecosystem. Consider questions like "What are your users' goals?"," How can this product help users reach their goals?", and "What can we do to make this product as intuitive as possible?". Doing this ensures that your product strategy is informed by an understanding of who your end users are rather than it just being an internally developed document. Having a research-backed foundation creates a rock-solid base for making any decisions including prioritization, roadmaps, design, and development.
Conducting research
Research sets the company up for success by providing the information needed to make decisions around prioritization and roadmaps and then gets teams aligned around what they need to do and when to do it.
To do this, you will need to invest resources in UX research. Conducting ethnographic research, sending out surveys to your audience, and more will help your team have a better understanding of what goals your users hope to achieve with your product and give your product strategy the direction it needs.
People are the most important piece in every product strategy, and it's essential for teams to have a clear and accurate understanding of exactly who they are and what their goals are. UX research will help your team develop user personas and journey maps, which will be important documentation throughout the life of your product.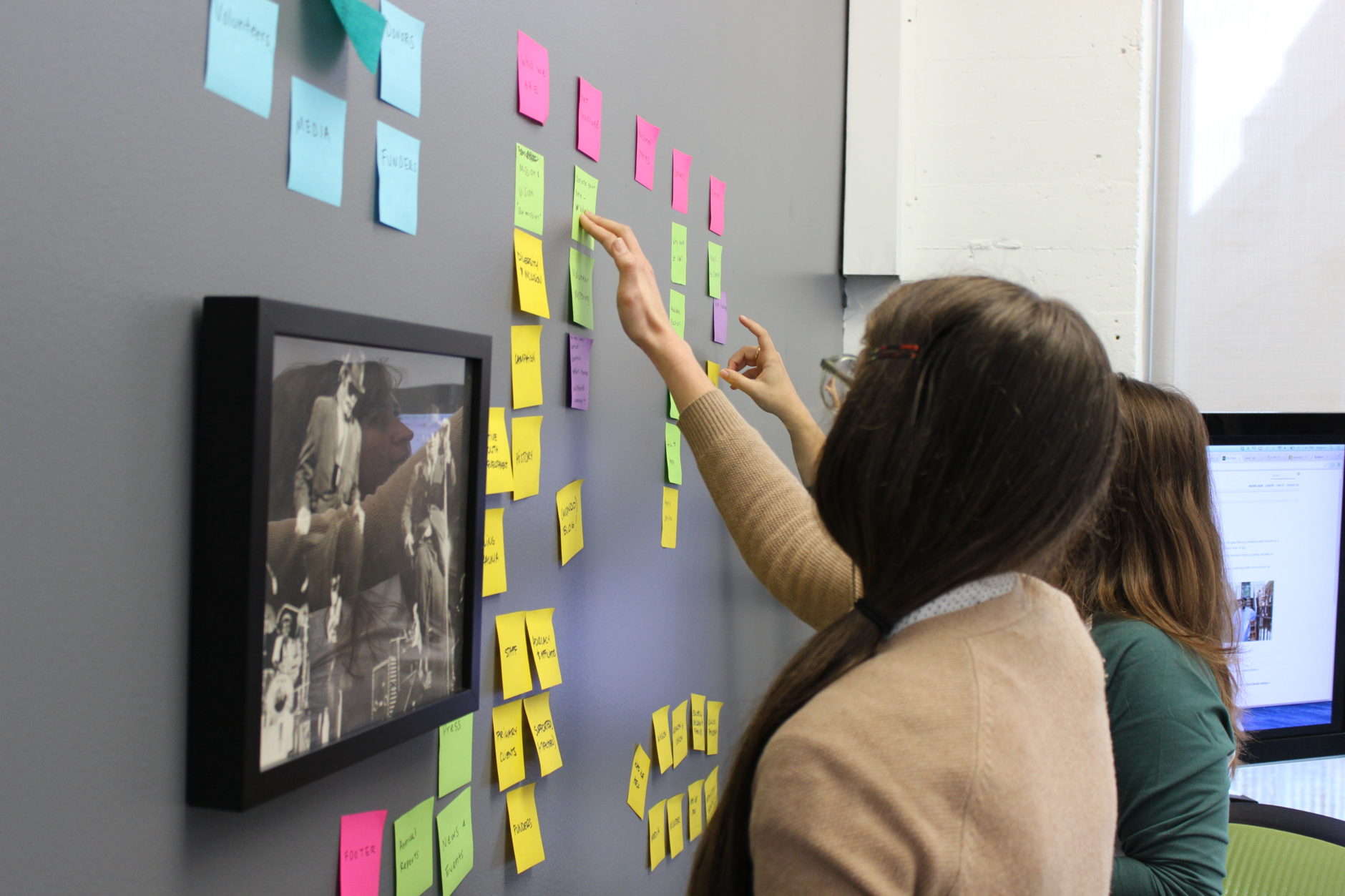 Ensure cross-functional team involvement
In order to have an effective product strategy, you need to have buy-in and alignment from across the company. This includes bringing in the engineering and development team, sales and business development, marketing, senior leadership, and the design team into the creation of the product strategy. Additionally, consider how you are going to ensure that a UX voice is in the room when management talks about strategy. Get stakeholders and business owners to buy into UX early on in the process. Having that UX design advocate in the room prioritizes user needs, which benefits the product in the long run.
Have a Product Manager
Appointing someone the role of Product Manager is an important first step in building a good product design strategy. The Product Manager is the person whose ultimate responsibility is to guide the company throughout a product's lifecycle. They will be the one owning the task of establishing the steps needed to get a product to hit its milestones and help keep the business on track to meet deadlines. Additionally, the product manager ensures a broad level of visibility and comprehension by keeping all parties involved up-to-date on the product's progress as well as making sure that the product strategy is shared and viewable to all of those involved in its development and maintenance.
Giving one person ownership of the product strategy helps keep the business accountable and makes it easier for the rest of the company to know who to turn to for updates or questions regarding the product strategy.
Make it trackable and measurable
What's the point of having a strategy if it doesn't have anywhere to go? Having trackable milestones and later establishing KPIs (key performance indicators) to measure post-launch success give you and your team something to work towards throughout the project's lifetime. Having these things in place can help the strategy move towards its bigger, ultimate goal of a successful product and will make it more realistic to achieve.
Establishing milestones
Milestones measure a project's progress and are essential to the success of a product strategy. They should highlight key points in a product strategy such as research completion, the creation of various design iterations, and product development stages. Having these milestones gives your team something to work towards throughout the product's lifetime that is, quite frankly, less daunting than the ultimate task of completing and shipping the fully-function product. This helps break up the product into stages and smaller tasks that a team can tackle one at a time.
Assigning team members as task owners for various deliverables can also help a project reach its milestones. Doing this keeps the whole team accountable for their portions of the project which in turn keeps every step of the project on track. Teamwork is essential!
Refine & extend
A product strategy should not be stagnant. Instead, it should evolve alongside your products and customers. Continually evaluate your product strategy on a regular basis to make sure it is accurate and up to date. Using research can help ensure that where your strategy is heading still makes sense for the environment that it is in. Do not hesitate to adjust priorities based on new information or if what you're seeing day to day no longer aligns with your strategy. Product strategies should be adjustable to change.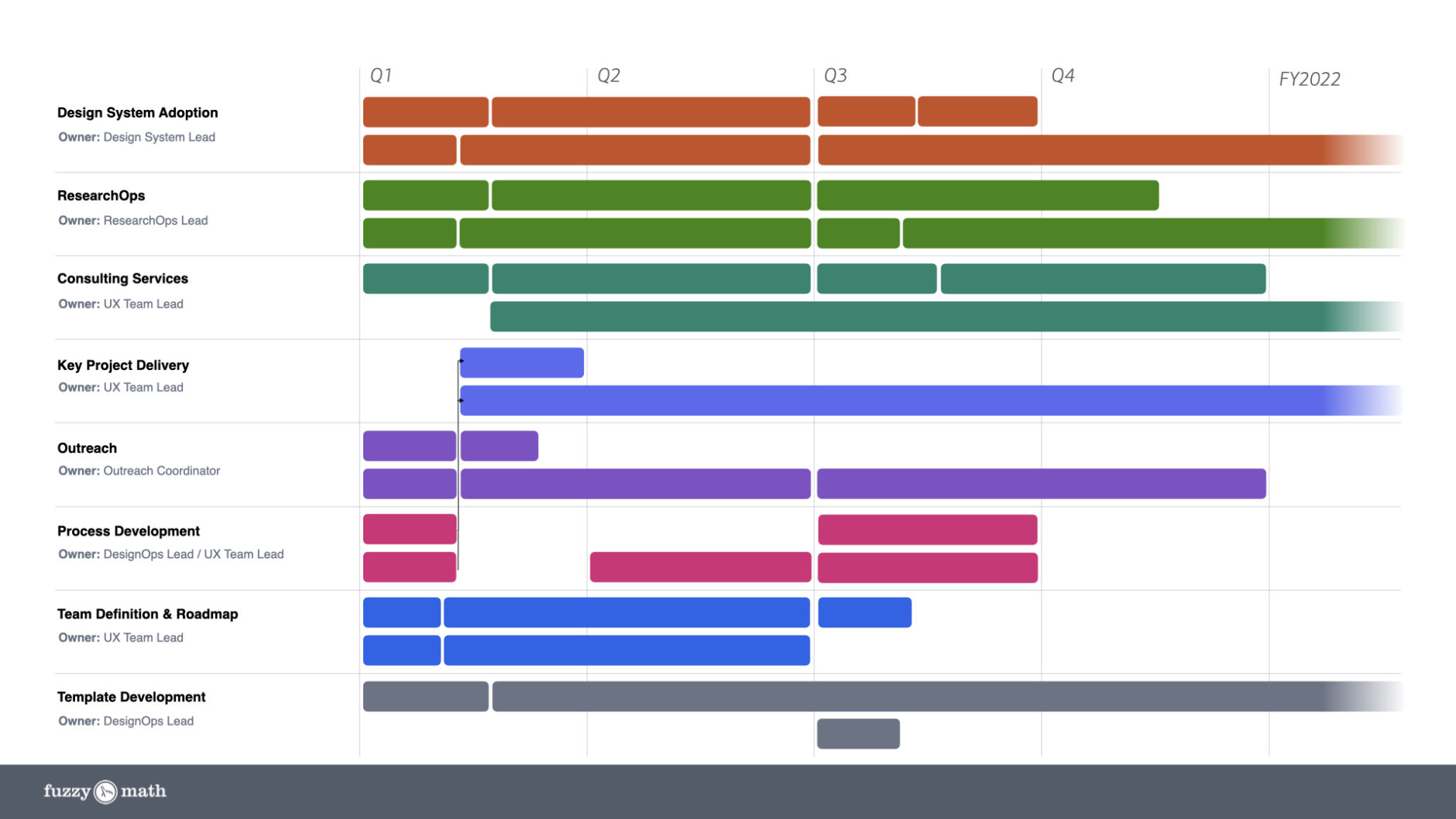 Create a roadmap
A product strategy roadmap organizes current and future feature-level improvements to the user experience and prioritizes them based on impact to the overall user experience. The roadmap charts the course forward for implementation of the new strategy so then your team can work to layer in business, marketing, development goals, needs, and costs throughout.
To develop, identify major areas of work from where research and client discussions appear to be opportunities for additional work. Some may be easily identified as being within scope, while others may be unclear or even later determined to be out of scope. Include them all in a spreadsheet that lays out an initial roadmap for the project and determines each area a value (e.g. 1-3 low to high value) based on your research.
Engage client stakeholders, either in an in-person review or through offline review by their team, to indicate the business value and development effort (different measures may be relevant depending on the project). Finally, review the completed spreadsheet with the client with the goal of aligning on the scope for upcoming work, including what's targeted for any defined design sprints, what's tabled for later work, or what may be tackled by different teams.
There's a lot that goes into building an awesome product strategy, but we're here to help. Connect with us so we can help you and your team develop a digital product strategy and reach your business goals.