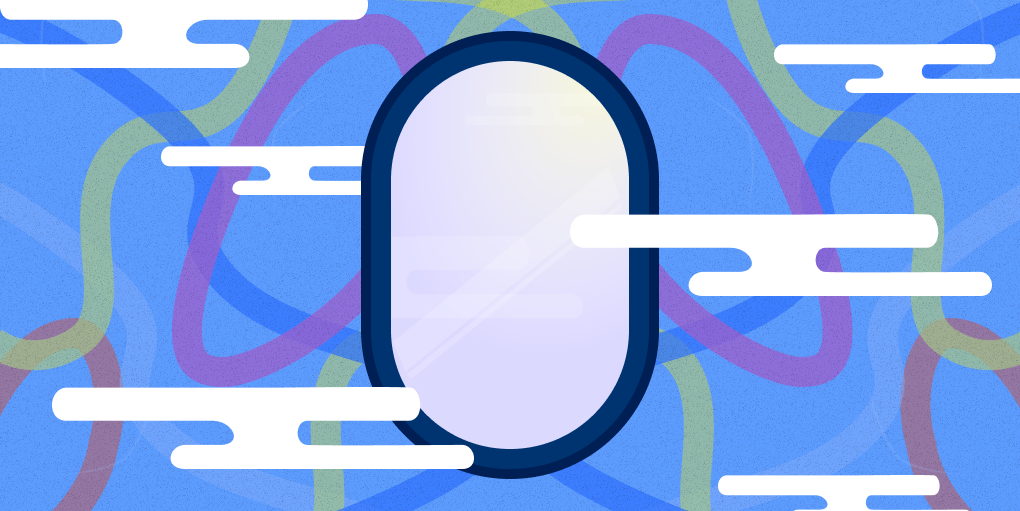 The Fuzzy Math Summer internship is a 10 week long program where we hire both a visual design and a UX design intern to work as a part of our team on our annual pro bono project. Throughout the program, interns create and present a number of design deliverables to the client and learn what it's like to work at a design agency. The goal of the program is to give new designers the opportunity to work on a real project with a real team in order to better understand what it's like to work at a UX design agency. Our program also focuses heavily on mentorship so interns are able to ask questions and get the guidance they need throughout the program.
This summer, we had the privilege of working with Gina and Madeleine on a unique pro bono project focused on providing equitable access to health care services across the globe. To gain more insight into the project, we took some time to chat with Gina and Madeleine as they reflected on their 2021 Summer internship experience.
The Project
Our 2021 nonprofit partner helps community health workers administer rapid tests more effectively. Specifically, these rapid tests are used in countries where the healthcare infrastructure is more community based. In these areas, community health workers serve their areas by providing in-home care to patients, rather than having someone travel sometimes long distances to access the nearest clinic.
The Fuzzy Math internship team worked on improving the data aspect of the mobile app so community health care workers could better administer these tests and give better instructions to patients. The data from these tests would then be used to help provide next steps, like health care recommendations, based on symptoms the patient has and the test results. The health care workers look at more than just the test results themselves because the tests can be only 60% accurate.
Process
What were the different phases of the project and what deliverables did you create along the way?
Gina
We started with stakeholder interviews to learn more about the project and the project goals. Then, we started to conduct user interviews with people who, who are not medical professionals but who are volunteers or someone who works in the healthcare industry that has experience administering rapid tests. We talked to five of them and that was the research phase. After that was the interaction concepting phase where we ideated and brainstormed together to see what would be the best route to go in. The next phase is the design phase which we started with doing wireframes and Madeline worked on the visual comps. We also worked on the UX/UI scorecards, by evaluating the current apps and Madeleine also worked on mood boards to communicate the look and feel.
Madeleine
This was a kind of an interesting project, in terms of deliverables from a visual perspective, because the client already had a design system in place when we got the project. They're planning to white label the product so companies and organizations that they work with will be able to put their own branding on it. So, the visual system that [our client] had in place was just a baseline that will be modifiable on a per client basis. It was an interesting challenge of how to approach the visuals for that circumstance. Fortunately, I was able to also participate in some of the UX work early on and get a real taste of that too before there were a lot of visuals to execute.
It kind of ended up being a hybrid internship for me, which was really great. I'm very grateful that it was.
Can you talk more about the importance of the white labeling aspects of the project?
Madeleine
There's a lot of very understandable mistrust between foreign organizations coming into some of these countries that are the target user groups for the product. The idea is that the organizations that are already part of the community and are born out of those communities, will be able to use this product with their own branding on it to kind of build that trust with the users because they're already the people there and it's not some foreign thing coming in. Ultimately, that, I think, is the goal of the product for our client — to make it useful and tailor it to what parts of the product will be useful to each of their partner organizations. A big part of the white labeling aspect was making sure there was enough flexibility to have those organizations branding in the product. So, it's white labeling for a very distinct reason.
What were some of the biggest challenges or considerations you had to face with this project?
Gina
From the UX perspective, throughout the process, we wanted to make sure that the interactive elements of the interface were designed to be simple and clear and the structure of the interface is also easy to comprehend. Like a universal design, we wanted to make sure that people all around the world are able to just read it and follow through and then use it without too much confusion.
Madeleine
I feel like we had so many considerations. The UX writing was one thing, like making sure we're using language that is easy to translate and not using things like idioms or sports metaphors that would not make sense to a person who's from a different culture, but reading in English. From the visual side, we were trying to, like Gina said, just keep it as clear and lightweight as possible because of the different bandwidths that our users would have. Not making things overly complicated, but detailed enough that they were clear. There was kind of a fine line between making something super simple so that it's easy to navigate, but then sometimes you sacrifice clarity when you're trying to simplify things down too much. So, I think that was a big challenge of the project.
Reflection
What was your favorite part of this project?
Madeleine
Personally, my favorite part was the user research that we were able to do. Unfortunately, we weren't able to talk to actual users, but we talked to some people in the United States who have administered COVID rapid tests. That was kind of the closest available proxy. We combined some of that with secondary research to fill in the gaps. I'd never done user research before and I just thought it was the coolest thing. People are so open and willing to share about their jobs, or their volunteer experiences, and what's been challenging for them. Just hearing from them, you know, COVID has been a really emotional time and high stress for all of us, and especially for people who are really close to it in a testing capacity. I felt very honored, honestly, to hear from them about what their experience was like and that they were willing to share with us in order to help make a product that could help people with this process in the future.
Gina
I feel like, from start to finish, we were able to get involved with every design decision. That was my favorite part because we got to brainstorm together and discuss any of the decisions that we were making.
If we're talking about one step in the process, I would say, it was the interaction concepting that was my favorite. It's really cool and interesting to see what's out there and see what things that we can use from the existing products. Then, thinking through how we ideate through the things that stood out in our research, and just looking at others ideas, that was all fascinating.
Were there any processes used during the course of this project that were new to you?
Gina
Yes, definitely. The first thing that we went through was the stakeholder interviews during the research phase. That was something that we definitely didn't get to do with school projects. It was really interesting because we got to learn more about the business side and the business goals and what the client was hoping for. Also, we learned what they want to get out of this project and all about the ecosystem of this project.
Their product is also something that we didn't get to do in school projects. So for all of our school projects, we just came up with an idea and we just made up whatever we wanted to make up. So, yeah, that was the biggest difference.
Madeleine
So, I got my undergrad degree in costume design for theater and I found my way to graphic design, then to visual design from there. In the post grad years, I think it's interesting how many design skills are actually parallel from fields that I've been in before; things like listening and figuring out what people need. It's been really cool to see those parallels. Everything UX was new to me this summer, which was really exciting. It was really, really fulfilling in ways that I didn't expect, so I'm really glad that I was able to do this internship because it was a turning point for me.
Is there anything you learned during your internship that will stick with you as you go on in your design career?
Gina
Something that I feel like I learned a lot during this internship was communication. Whether it was with mentors, other team members, the client, or with anyone else, I grew a lot in this aspect. I feel like that is something that I'll take away with me after this. Also presenting skills. Presenting was something that I was really bad at before the internship and now I'm not as nervous. That was a huge takeaway for me.
Oh! And also more UX-related are the skills or the methods of how other Fuzzy Mathers do things differently for the same UX design process. How they do things is something that was really eye-opening and fascinating to learn about.
Madeleine
I think, on a similar note, those sort of consulting skills that we were really honing and observing a lot this summer is something that is going to stay with me. Things like keeping a conversation moving, making sure everyone feels heard, synthesizing ideas … a lot of those communication skills. Then one thing I'll add is that having a cohesive, communicative, supportive team that you're working with is everything to make a project successful and makes work fun, honestly. If you feel comfortable bouncing ideas off each other and communicating and being vulnerable with the things you ask questions about or don't know. It makes the experience so much better and I think it makes the output so much stronger, too.
What's next for you now that the internship is over?
Gina
So the next step for my career pathway would be finding a full-time job, and basically doing the same thing. I can really utilize my skills and experience to help build interactions that have positive impacts on either communities or people's lives in general. That is what I am aiming to work on. Projects or products that help or just improve those aspects rapidly. I really want to work on health care related projects to combine what I've learned and all my different skills.
Madeleine
I've now started the same program that Gina graduated from, the human computer interaction degree at DePaul. The internship was definitely a turning point in my career, which is really exciting. I think this is a really exciting next direction. I was gonna wait until the Winter to apply but then I was like, "Well, why not?". Might as well try to get it in before the Fall quarter starts so, yeah, I've already started classes.
After the internship, we're excited to share that Madeleine and Gina are continuing to contract with Fuzzy Math for the next few months. We're all looking forward to seeing what projects they will work on and where they will go from here!