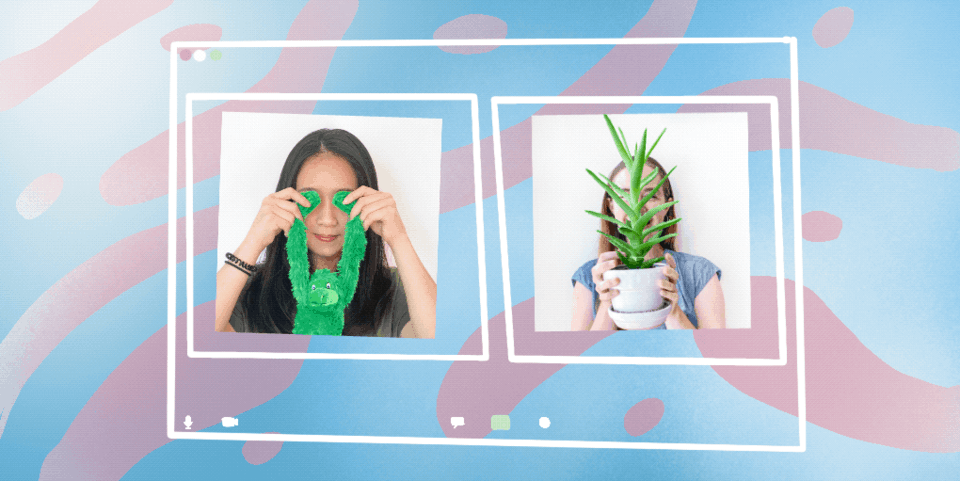 Fuzzy Math has had an internship program for many years now. While the program has developed and grown over the years, the core goal has stayed the same: provide a space for new designers to grow and flourish through hands-on client work and collaboration with our talented team. Last year, we successfully completed a fully remote internship program with a UX and visual intern. This year, we were happy to bring on another two interns while still maintaining remote work for a second year in a row.
Our Internship Program at Fuzzy Math
The internship at Fuzzy Math is a 3-month long, paid position that currently occurs every summer. We hire both a UX design intern as well as a visual design intern who are passionate about their work, just beginning their careers (or are close to finishing either their undergraduate or master's degree), and are looking for professional experience at a design consultancy. Just like our full-time employees, we look for candidates that are driven by their curiosity, willing to ask questions, and excited to contribute their ideas.
To get started, we kicked off the internship this year with a few Zoom activities to introduce the interns to the Fuzzy Math family and gain some insight into how we work. Then over the first two weeks, everyone schedules 1:1's with the interns to get to know them better. Throughout their time with us, the interns are invited to sit in on client and internal project meetings to get a better understanding of our process in action.
The core of their work during the summer is working together on a pro bono project — alongside full-time Fuzzy Mathers. This offers our interns the hands-on experience of the entire design process and exposure to working directly with clients. A Fuzzy Math UX and visual designer are on the project team to offer guidance and feedback, and to ensure that the interns don't feel like they have been thrown off the deep end. This year's Fuzzy Math internship UX design and project lead is Mia Villareal and our visual lead is Rachel Vorm.
What are you excited about for this year's interns?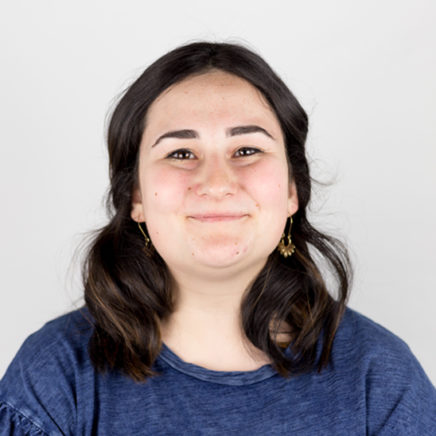 Mia Villareal
I'm really excited to be able to work on the intern project with them this year! I think having new perspectives on the team always makes us stronger, and I know I will learn from them the same way they will learn from me so it's a win-win!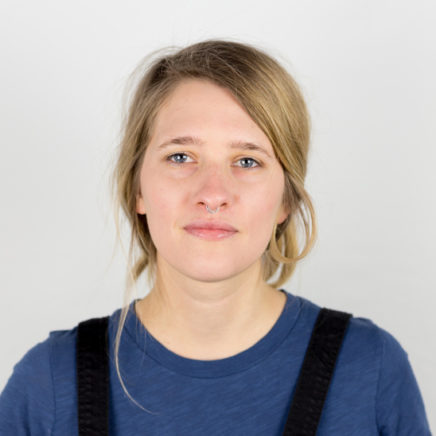 Rachel Vorm
I love the internship season! It's great to have people who are eager to learn and that eagerness brings a lot of good energy to our company. We put a lot of care into our internship program and I love being a part of it, I often wish I could be an intern at FM! I love getting to knowledge share as a mentor and I also enjoy learning from the designers we bring on as interns. I genuinely believe every person who has come through our internship program has as much to teach us as we have to teach them and I am excited to learn from Madeleine and Gina this summer. 😄
Alongside the pro-bono project, Fuzzy Math also offers 1:1 mentorship and guidance with an internship "buddy". This buddy is a Fuzzy Math designer who isn't working on the pro-bono project with the interns and ensures that they have what they need to be successful during their time with us. The buddies are in charge of onboarding the interns, and going over the interns' goals. The intern buddies check in every week to answer any questions and ensure that the program is running smoothly. They are also responsible for reflecting with the interns at the end of the 3 months — providing guidance around professional next steps, and receiving feedback in order to continue to grow and shape the internship for the future.
Meet Our 2021 Interns!
Everyone at Fuzzy Math is really excited that Gina and Madeleine joined our team this summer. They started a few weeks ago, and have already kicked-off our pro bono project. 

Gina Pan | UX Intern
Where did you go to school?
I studied at DePaul University in Chicago.
What did you study / what was your major?
I graduated with a master's degree in Human-Computer Interaction at DePaul. Before that, I majored in Healthcare Management during my undergrad.
Why did you decide to pursue UX design?
It was a huge shift from healthcare management to UX design. I got to work on a few healthcare-related app projects during my undergrad which were very interesting and inspiring. Through the projects, I was fascinated by the thoughts that could go into the design process and how impactful UX design could be in this digital-first world. And that was the start of my transition that really motivated me to pursue UX design.
What made you interested in the internship program at Fuzzy Math?
I've heard a lot of good things about Fuzzy Math during and after the program, which made me super excited when I got this opportunity to join FM for the summer. I love how Fuzzy Math values growth in the internship program (and across the company as well!), and how supportive it is to have mentors working along and checking in with us throughout the project. It is great to know that I have someone to go to when I face any questions, especially during the start of my UX career. 
What do you want to get out of your summer internship?
Having the experience of working on an end-to-end client project in-depth and sharpening my UX skills as much as I can. In addition to that, I'd love to learn as much as I can from everyone on the team.
What are you excited to learn more about?
I'm excited to learn more about how to utilize UX methods that were learned from school to solve problems in the real world and tackling the fuzzy part of the healthcare project to make an impact. And honestly, everything that I can learn throughout this internship!
What do you love about design?
For me, design is like building blocks of the world we are living in. How we think about design and build even the tiniest thing can affect how we live in some way. I love the positive impacts it could make on people's everyday life, and the improvements it presents to make things easier and more pleasant. 
What do you like to do for fun?
I love taking dance classes during my downtime. Currently, I'm into aerial yoga which is so much fun and challenging at the same time!

Madeleine Byrne | Visual Design Intern
Where did you go to school?
I went to DePaul University here in Chicago.
What did you study/ what was your major? 
My degree is actually a BFA in Costume Design; I was in The Theatre School at DePaul. I picked up and put down probably 3-4 minors throughout my time there but the one I finished was Art History with an emphasis in museum studies.
Why did you decide to pursue visual design? 
As I've made the transition from theatre design to graphic and UI design, what really drew me in was the opportunity to create dynamic experiences and systems with a lot of moving parts. It's weirdly similar to theatre in that way! I'm so excited to be at Fuzzy Math for the summer to learn how to apply my design skills to useful and meaningful user experiences.
What made you interested in the internship program at Fuzzy Math?
One thing that made me feel like this program would be a good fit was the emphasis on mentorship and support. Everyone here is incredibly welcoming and generous with their time. And, of course, the opportunity to work on new skills while working on a project that will (hopefully) make a positive difference in the world!
What do you want to get out of your summer internship?
I'm really excited to see this year's pro bono project through and learn as much as possible along the way. 
What are you excited to learn more about?
I'm looking forward to learning more about accessibility as it pertains to visual design and learning from all the full-time Fuzzy Mathers about how they work.
What do you love about design?
I love that design allows me to bring my right and left brain together: research, planning, and strategy harmonizing with intuition, creativity, and imagination. 
What do you like to do for fun?
This summer I'm taking a loom weaving class, which I'm super excited about! It provides a great creative outlet and it's so nice to make something with my hands after working at the computer all day.