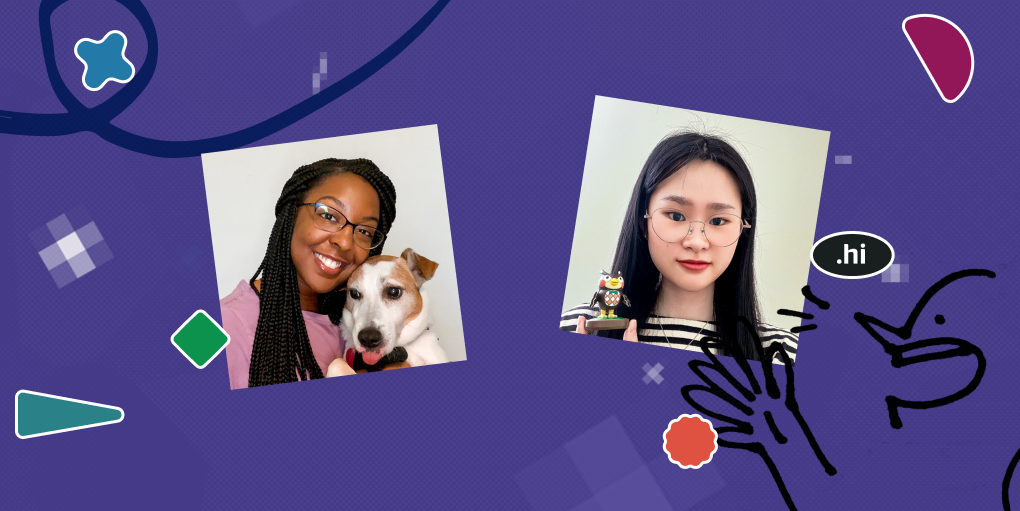 The Fuzzy Math internship has welcomed over 26 interns during the past 13 years, even continuing throughout COVID, which allowed for us to welcome interns from all over the nation. With all the kudos to our internship team for developing the program to what it is today, we have always had the goal to provide a space for new designers to grow and flourish through hands-on client work and collaboration with our talented team. This year, we are happy to bring on both a UX and visual design intern for our third year of remote work.
Our Internship Program at Fuzzy Math
The internship at Fuzzy Math is a 3 month long, paid internship that occurs every summer. We hire both a UX design intern and a visual intern who are passionate about their work and are looking for professional experience at a design consultancy. Just like our full-time employees, we look for candidates that align with our values: driven by curiosity, willing to ask questions, and excited to contribute their ideas.
Overtime, we have made quite a few improvements to the internship program. Just like in design, we are constantly iterating, gathering feedback, and brainstorming new ideas to make sure we are offering the best experience possible. A few of the larger changes over the past three years have included:
Adding a visual design intern so that we have 2 interns working together
Creating a team dedicated to the planning and execution of the program
Building a more structured program that includes an onboarding process, dedicated mentors, and activities meant to encourage growth
Adapting to remote work
With these changes, we were able to welcome two new interns for the summer of 2022. Throughout their time with us, they will work with a variety of mentors during the summer on their core project. This core project will not only help the interns to grow but also will give back to the general community by producing high quality pro-bono work for an organization whose mission it is to improve lives by providing quality mental health care for all. This year's Fuzzy Math internship project lead and visual designer is Wren Overesch and Alfreda Kava is the full time UX designer on the project. Both of them support the interns throughout the project, providing guidance and feedback along the way.
We asked the intern team: what are they excited about for this year's interns?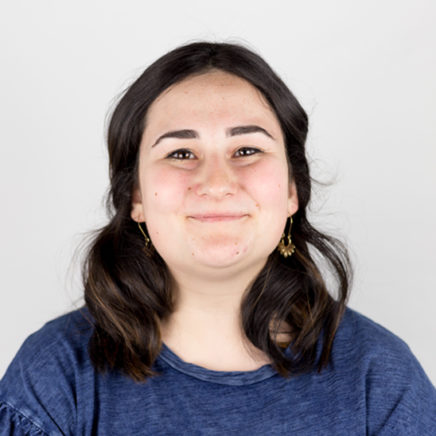 Mia Villareal
I'm really excited to see what Michelle and Yao are able to do with the pro-bono project! We try to be really intentional about the type of project we choose each summer so the interns have the ability to get a sense of the full human centered design process. This project has a really interesting strategic element that I think will challenge both of them in new ways. And they get to learn from two world-class designers, Wren and Alfreda, along the way!

Madeleine Byrne
I'm so excited to work with the interns this year! We're super lucky to have two great designers and I can't wait to see what they do with the project this summer. As a former intern myself, I hope I'm able to help support them from a "been in your shoes" kind of perspective and help them take advantage of all that the program has to offer!

Wren Overesch
I'm excited to be leading the internship project for the first time this year! Everyone involved gets something beneficial out of the program; Fuzzy Math employees are given an opportunity to improve their project leadership skills, while interns are able to make a positive impact on real users, and our nonprofit client receives our services at no cost. This program provides a space to learn and is truly rewarding for all! This year, I think Yao and Michelle have a great opportunity to provide a lasting impact to Josselyn's staff and prospective clients. We can't wait to dive in and start solving problems!
So, without further ado…
Meet Our 2021 Interns!
Everyone at Fuzzy Math is ecstatic to welcome Yao and Michelle to our team this summer. They started a few weeks ago, and have already kicked-off our pro bono project. 

Yao | UX Intern
Where did you go to school?
Currently at Indiana University Bloomington.
What did you study / what was your major?
Human-Computer Interaction/design. Before that, I majored in Computer Science.
Why did you decide to pursue UX design?
I've always been interested in the HCI field during my CS degree, and decided to become a UX designer instead of programmer after graduation.
What made you interested in the internship program at Fuzzy Math?
I'm very interested to work on the pro-bono project to make an impact,  and very much appreciate all the support and mentorship of this internship program! 🙂 
What do you want to get out of your summer internship?
I would like to gain professional experience on an end-to-end project, get feedback from clients and learn as much as I can from the design journey.
What are you excited to learn more about?
To learn more about how it is like to work at a design agency, how to present work to clients, and definitely excited to work with the talented team members!
What do you love about design?
I love how designers translate research insights into actionable design solutions and make an impact. 
What do you like to do for fun?
I like to watch movies, play video games and explore different cities with friends in my spare time.

Michelle Myrick | Visual Design Intern
Where did you go to school?
Georgia Tech
What did you study / what was your major?
Mechanical engineering
Why did you decide to pursue visual design?
I developed a strong interest after taking a few courses that introduced me to User Interface Design and the user-centered design process in college. After working as an engineer for a bit, I realized I wanted to learn more and grow as a designer. So I decided to enroll in a course dedicated to UI Design.
What made you interested in the internship program at Fuzzy Math?
I was drawn to the Fuzzy Math internship because of the opportunity to learn from other designers and build my skills in visual design. Also, I was excited to have a chance to work on a pro-bono project that can make a positive impact on the client and the community.
What do you want to get out of your summer internship?
I look forward to making connections with and learning from the experienced designers at Fuzzy Math. I also am excited to have a chance to work with the client and work on my presentation and communication skills.
What are you excited to learn more about?
I'm excited to learn more about design consultancy, brand design, and end-to-end product development from the design perspective.
What do you love about design?
I love that design is not only about making something look good and easy to use, but also about solving real problems and making a positive impact through the work. 
What do you like to do for fun?
Currently, I have been getting back into retro video games such as Pokemon and Super Mario Brothers. In my spare time, I like to paint or create digital art, find new boba tea spots near me, and play with my dog.