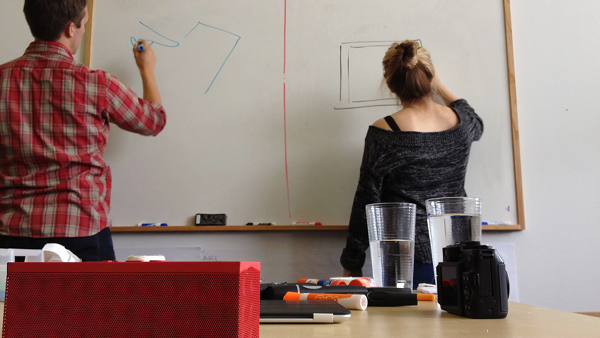 Welcome to Fuzzy Finds, a weekly feature where we'll share the things we've been emailing each other about and discussing at the lunch table. Want to share something awesome with us? Hit us up
@FuzzyMath
.
We're getting ready to close up shop 'til 2013, but have one last batch of 2012 links to leave under the tree.
http://www.youtube.com/watch?feature=player_embedded&v=wSpoHBat2-A
Creating the Twin Peaks theme
One of my favorite short videos of the year, Angelo Badalamenti tells a fantastic story of the creative process he and David Lynch worked through to get to the iconic Twin Peaks theme.
Labels in input fields aren't such a good idea / Laura Kalbag
A great explanation (with examples!) of why in-field labels provide a poor user experience.
UX Archive
A new UX pattern library, focusing on strong examples from modern applications. Pretty small now, but looking forward to seeing this grow.
The Future of Email Products / Intercom
Nice roundup of the emerging trends in email management, and the apps bringing those trends to life.
GE's New Emphasis in Appliances: Sound Design / Fast Company
Interesting look at how GE's appliance design team is approaching the issue of notification sounds.
How to Visualize Your Site as a Treemap / Viget
Interesting ideas for enhancing content audits with pageview data.
DARPA's Terrifying BigDog Robot Can Now Follow Voice Commands / The Creators Project
Next up: understanding commands given through knowing glances.
Snow Fall: The Avalanche at Tunnel Creek / The New York Times
Some really cool article design from the Times, lots of little subtle details at play here.
The Rolling Jubilee Mails its First Debt Forgiveness Letters / Village Voice
"When the debt activism group Strike Debt began planning its Rolling Jubilee, the goal was relatively modest: They would raise $50,000, use it to buy distressed medical debt on secondary debt markets, and then, rather than hounding the debtors like the collection agencies that buy most of this sort of debt, they would wipe it out."
They've recently spent $5,000 to purchase $100,000 of distressed medical debt and are sending out notifications to recipients. Pretty cool.
The dream and the myth of the paperless city / The Verge
Pretty interesting look into the hurdles of shifting Chicago to a digital-only system. Also some neat page design elements, in particular the pleasantly surprising paper-elements background that appears when you scroll down a bit.
Windy City Data / WBEZ
Through the Open Data Executive Order, Rahm prioritizes data gathering and use by the city's Chief Data Officer and Chicago Data Portal.
Nanobrewing: How Tiny Beer-Making Operations are Changing the Industry / Slate
More and more of these seem to be popping up locally, providing some very cool and different varieties that wouldn't likely be feasible from larger, less experimental breweries.
Happy Holidays!