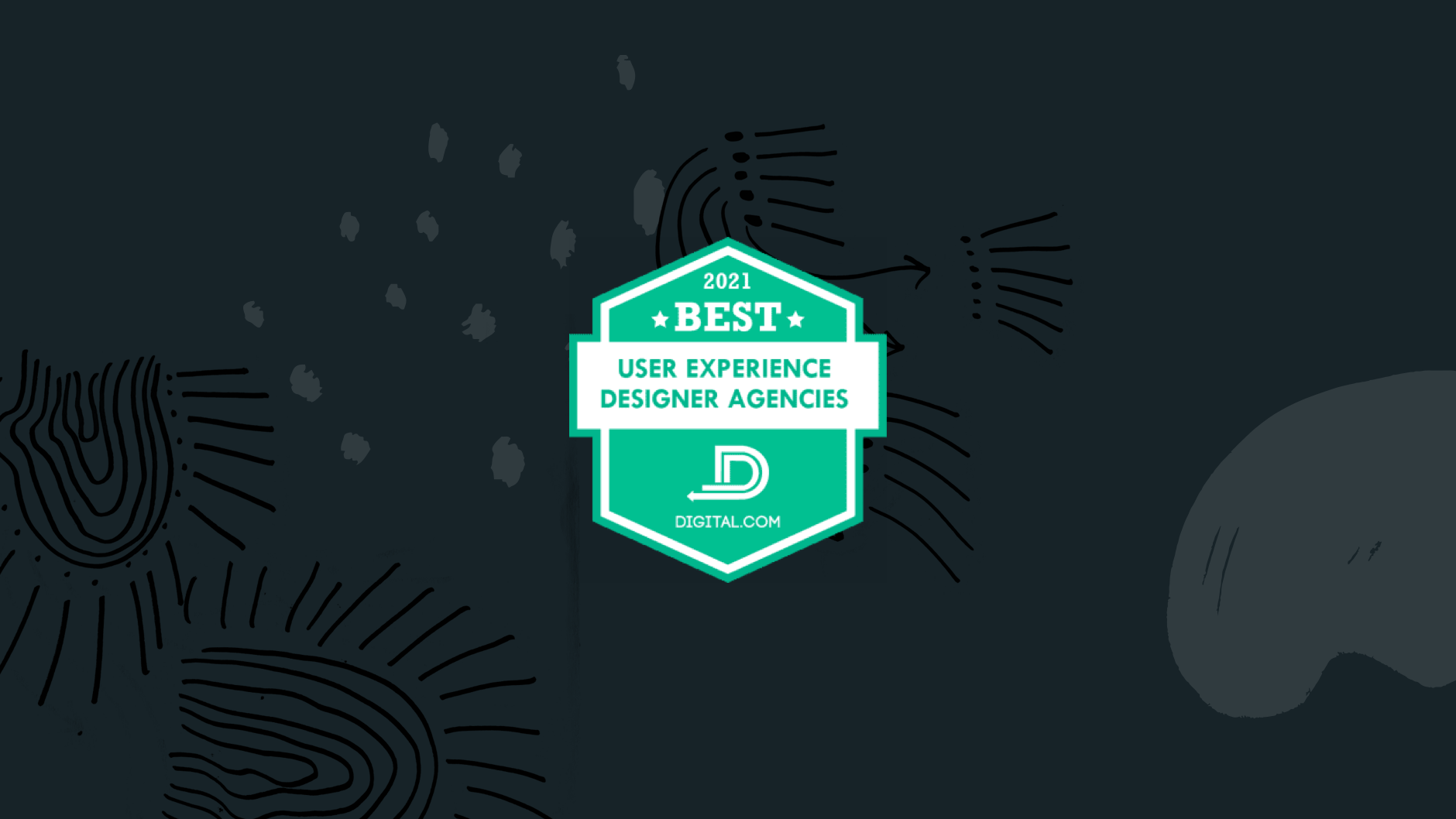 We're excited to share that we've been featured on Digital.com's list of Best User Experience Design Agencies of 2021!
Digital.com is an independent review website that compares the best products, services, and software for running or growing a small business. For this list, they looked at over 180 UX companies before narrowing down their top 15 choices based on core service offerings and customer feedback. They also looked at service offerings, size of firm, and industry focus to determine the very best UX companies.
Multiple Service Lines
Fuzzy Math has always offered a variety of services, from UX research and UI design to organizational design and training. But even within the product design space, our experience runs the gamut, from mobile-first applications to large-scale enterprise app modernization.
Size of Firm
Fuzzy Math is small but mighty. We have the best of both worlds: small enough to give our clients individual attention and a flexible approach, while being established enough to run our tried-and-true UX design process.
Industry Focus
While we excel at diving deeply into new industries, there are several industries that we've been in for a long time. Healthcare, finance, enterprise, and B2B organizations are right in our wheelhouse. Learn more about our work in some of those industries in our case studies.
---
We're proud of the work that we do with our clients, and always happy to hear that our clients love working with us just as much as we love working with them. Thank you to our clients, our team, and the team at Digital.com for this award!
For the full write-up, head to Digital.com's list of The Best User Experience Designer Agencies of 2021, or check out the press release.
Want to learn more about how Fuzzy Math can help you understand and better serve your users? Ready to team usp with us for your next project? Send us a message to learn more!