As SAP Fieldglass' design partner since 2010, we've helped them refine and expand their industry-leading enterprise SaaS offering.
Go to UX design team
As an external party with deep familiarity with the Fieldglass team, their product, and enterprise UX as a whole, we've worked with Fieldglass's executive team to help define and concept around bigger strategy projects that push beyond existing products. Through discussions with Fieldglass stakeholders, as well as stakeholders within their client companies, we're helping Fieldglass position themselves as an always-available provider, with multi-platform accessibility and offerings that precisely target their core users. In addition, we've helped build design familiarity within their development teams, including UX workshops, guidance on B2B product design, demos, and in-depth discussions of the design process and research findings.
Startup Success Story
In June of 2014, Fieldglass was purchased by enterprise giant SAP in one of the highest-value Chicago startup acquisitions in recent years. We're excited to work with them on the opportunities and challenges to come.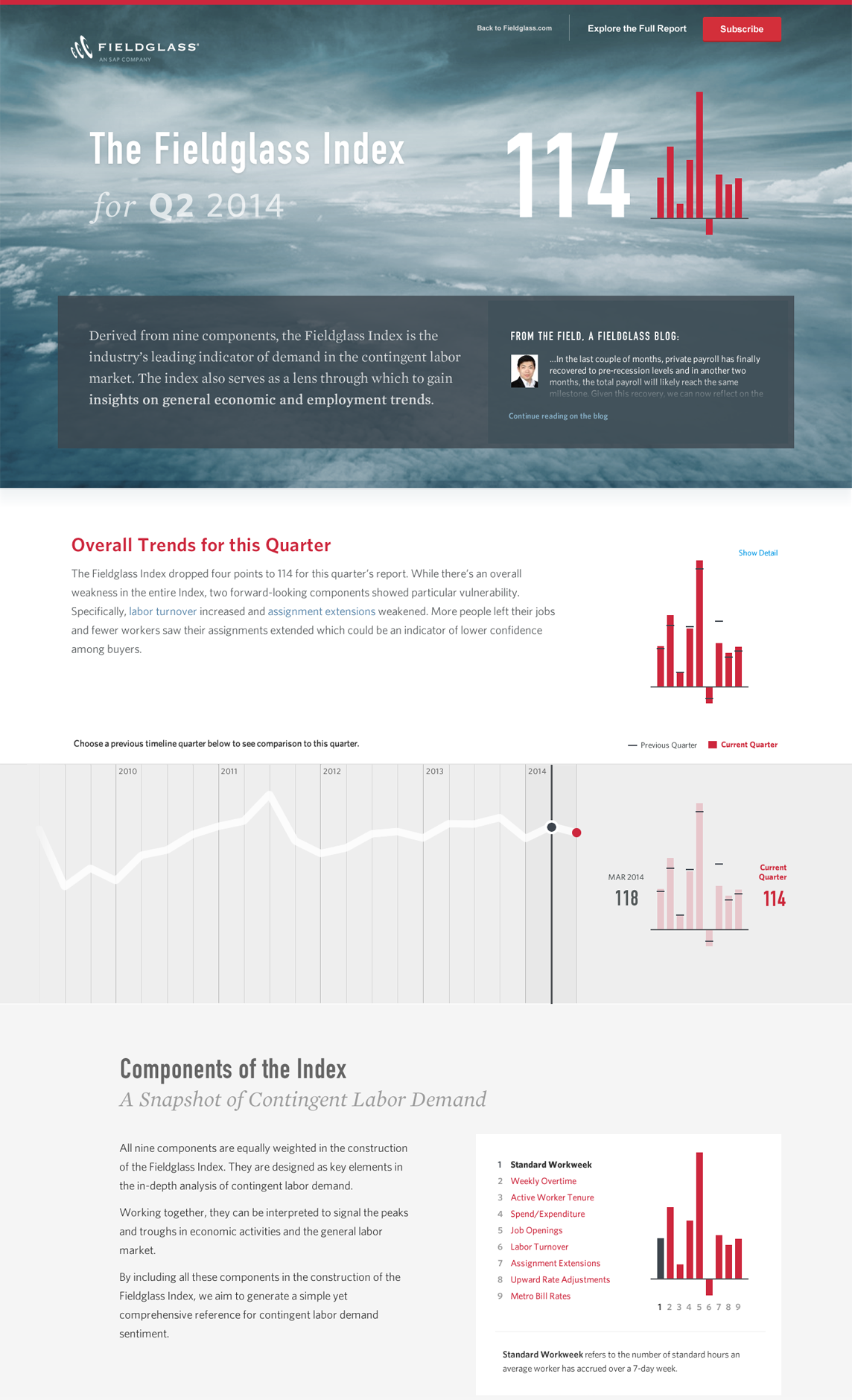 Enterprise SaaS UX
A Chicago startup success story, Fieldglass is a B2B software company that helps companies find and manage contingent labor and services through a streamlined cloud application. In the years we've worked with their team, we've helped strategize and implement new ideas and refinements, including research with many of the Fortune 500 (and Fortune 100) businesses they work with. We routinely work with their executive, development, and marketing teams to understand their vision and help guide their product toward that goal, including the design of both high concept and strategically refined interfaces for web, tablet, and mobile devices.
Mining existing data for new products
Recognizing the power of the vast amounts of contingent labor data at their disposal, Fieldglass began investigating how they can package that data into a format that's useful for managers within their client companies, and which would bolster their position as a thought leader in their industry. Fieldglass asked Fuzzy Math to help develop a strategy for this data, culminating in the creation of the Fieldglass Index and Market Intelligence Report. Since its conception in Q1 2013, Fuzzy Math has designed and published a new Market Intelligence Report each quarter, representing the overall market trends in the contingent labor space. Beyond the printed report, we've worked with Fieldglass to create a long-term strategy for how they can utilize this data to maximize their public reach and provide value to their customers across different modalities.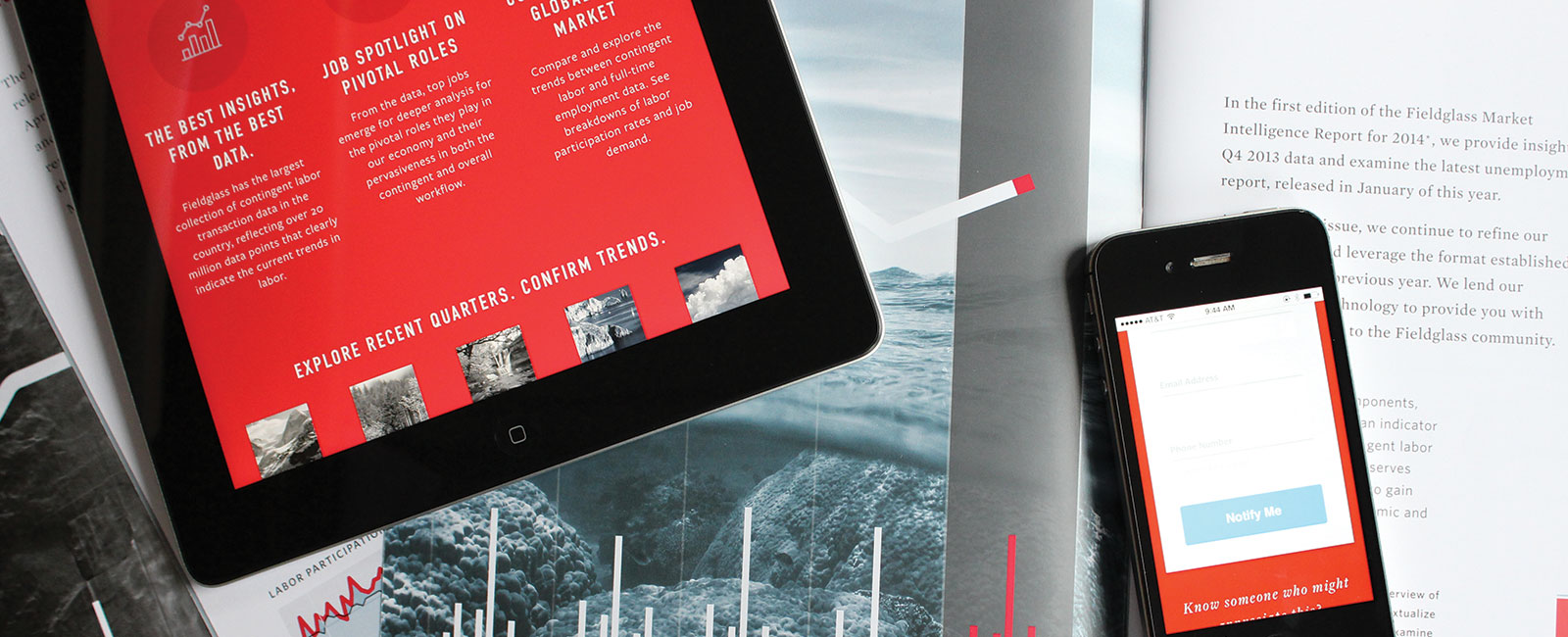 Have a project you'd like to discuss?
We'd love to speak with you about your project and how our user experience services can help.
Contact Us
Enterprise, Healthcare
GE Healthcare