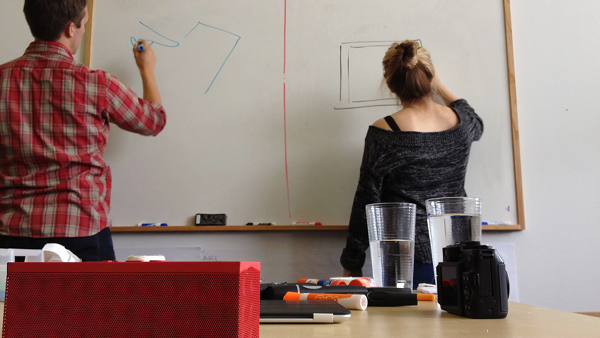 We are really excited to see that ConnectedHealth, a healthcare startup Fuzzy Math recently helped, has now launched. Congrats to them!
ConnectedHealth was tackling a very difficult process: how do they make the complicated insurance purchasing process and the display of health insurance information as easy-to-digest as possible. How can you get a user to intuitively understand the many competing components of multiple insurance plans at-a-glance? Is there a new way to look at this information outside of an excel-like spreadsheet design seen around the web? The answer was a swift round of sketches and data visualization ideas as part of the healthcare UX services being delivered from Fuzzy Math.
We first became acquainted with ConnectedHealth through our friends at DecisionStep. When they approached us they had a solid set of early page designs for a prototype of their health insurance decision selection engine. Fuzzy Math's job was to apply some expert knowledge and UX heuristics through a User Experience Website Review. They were so pleased with the results that they brought us back for a few rapid rounds of wireframes and graphic design.
We consider ourselves a startup and always appreciate working with sharp people who are dedicated to their company and the pursuit of a great idea. Working with everyone on the ConnectHealth team was a true pleasure and made our work incredibly easy.
The results were exciting to see in a demo built by their back-end partners, the skilled folks at Obtiva.