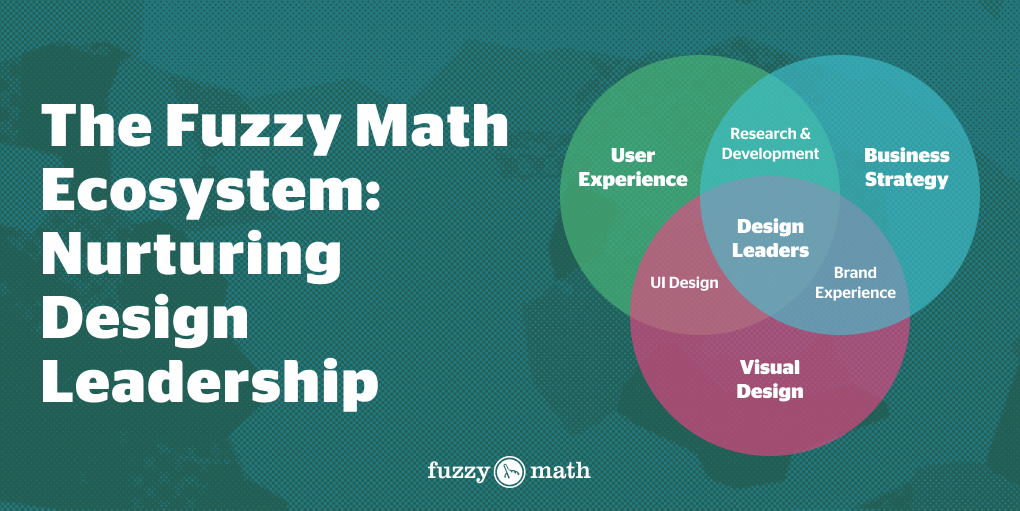 Design Leadership? What about it?
I'll say it – I had trouble when I was a new designer. I wasn't a unicorn, or a manticore, or any other tech-industry beast capable of bringing my designs to perfectly coded front-end fruition all by myself. Instead, I was a (relatively) fresh minted bootcamp graduate and a newly hired UX designer at Fuzzy Math. Even though Fuzzy Math has a great onboarding team and program for new hires, I was still unsure of my Figma-footing and all of my design decisions when I dove into my first client project here.
I feel that I've grown a lot since then (obligatory 'I still have more to grow' here) and I owe so much of that growth to the exemplary design leads at Fuzzy Math. Knowing they were there on every project, heads down in design files with me to serve as a source of guidance, design truth, and vision allowed me to grow far faster than I would have if I had been hired somewhere with a less robust team structure or the dreaded 'Design Team of One'.
So, the design leads at Fuzzy Math are an integral part of our ability to provide great designs to our clients. But that's nothing new, right? It's not exactly a scalding hot take to say that good leadership helps produce good results. I know this. But what I'd like to do in this article is dive deeper into the Fuzzy Math structure, our 'ecosystem', and explore not only why design leadership here produces great results, but also how our great design leadership and team structure contribute to the creation of new design leads to usher in the next crop of new designers.
Enter Madeleine Byrne
Who is Madeleine Byrne?
Madeleine is my coworker, a fellow designer, and an enjoyer of baking and textiles. She is also, more importantly (for this article) Fuzzy Math's newest design lead.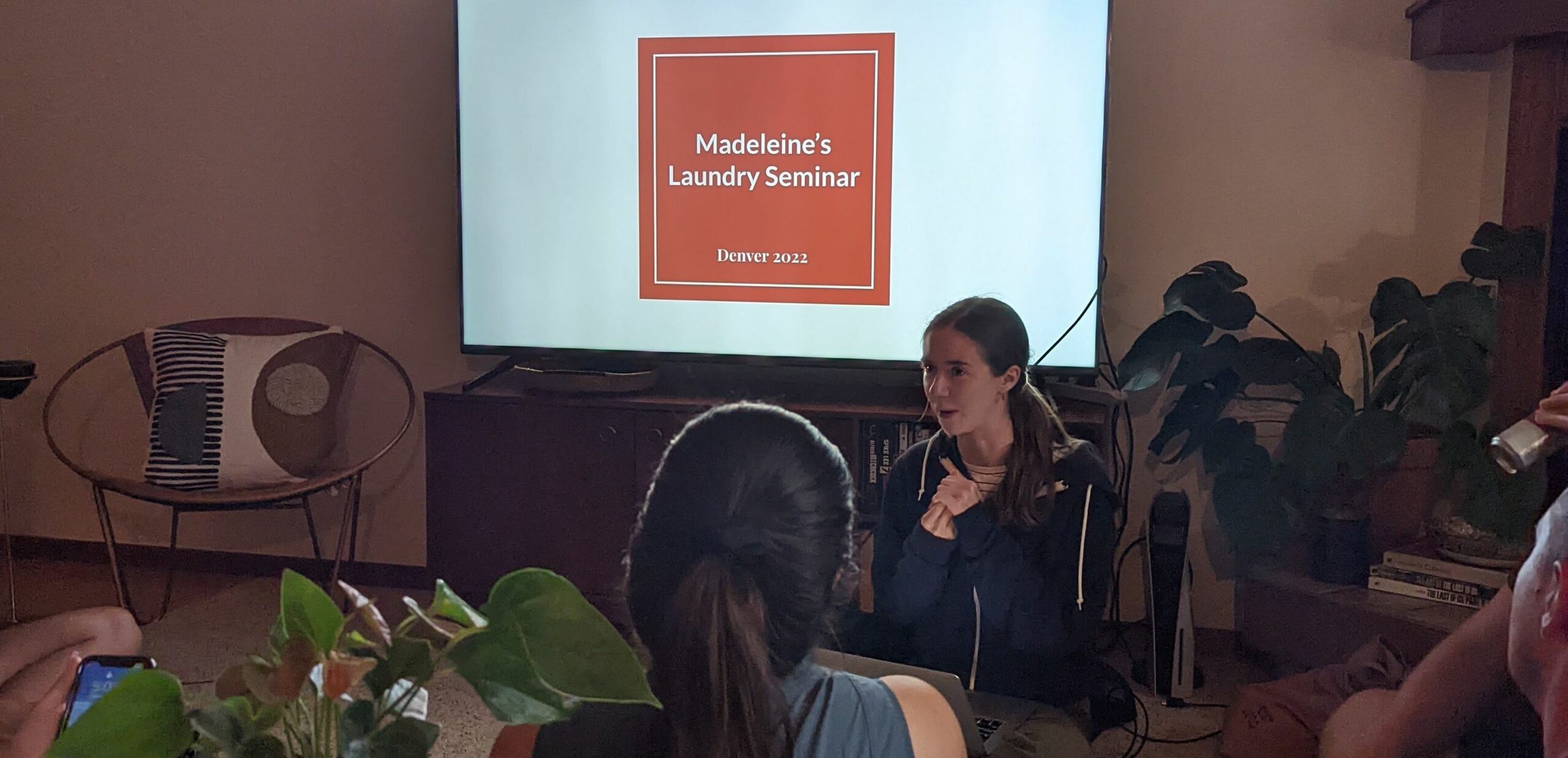 I want to take a look at Madeleine's journey through the 'Fuzzy Math ecosystem'; from FM design intern to FM design lead. While not everyone at FM takes the exact same route that she took to get to where she is now – I do think that her path is indicative of how the environment at FM can help people grow and in return help others grow. It's an indicator that something is going right, which is fun for me to explore because in my blog posts I often focus on things that are going wrong.
In addition, Madeleine has gone through almost every single part of the aforementioned 'Fuzzy Math ecosystem' – Internship, UX and Visual Designer, Internship Lead, and Design Lead – which allows us to take a look through her journey to better explore all the moving parts that help make FM special.
Starting from the beginning –

Madeleine Byrne
"I heard about Fuzzy Math through Alli, who had been the visual design intern the year prior to me. We met and became friends through an AIGA design mentorship program, and she recommended the internship program to me and suggested that I apply to Fuzzy Math."
The FM Internship Program
I think in this instance, I can speak for everyone at the company when I say we all love the FM internship program. The gist of it is that every summer, for about three months, we invite designers just getting started in the industry to work with us as paid interns on a pro-bono client project. It's so popular among the FM staff that we had so many full-timers volunteering for the internship project this year that other support positions were created. 
I say that this is one of the first steps in the FM ecosystem because, while FM is sadly not able to hire every intern to work here full-time after the internships, many former interns are working here as full-time designers. It's sometimes the first step into the professional world of design outside of school, and the first step into how Fuzzy Math works as a company. 
Furthermore, the internship is an active representation of one of FM's guiding principles (that help make up the ecosystem that I keep talking about) which is Support Each Other. It's supportive of the interns, the clients, and the full-time designers involved with the internship. I'll come back to how it supports full-time designers in a bit. But right now in our 'journey through FM as seen through Madeleine – we'll focus on how it supports new designers in her own words:

Madeleine Byrne
"I loved being an intern, I got to work on an awesome healthcare app project with Gina, who's also now full-time! We had a really great summer, learning about how Fuzzy Math does things, and for me learning a lot about UX, since I came in with more of a visual and graphic design background. I got a lot of exposure into the entire process and discovered that I really loved it. So much so that I decided to start a master's program at DePaul University, where I'm currently working on my MS in HCI part-time outside of work."
Visual Design and UX Design
Madeleine started her career at Fuzzy Math as a Visual Designer, but gradually started to transition into a dual role of UX and Visual Designer. Fuzzy Math's project work is typically divided between UX and visual design, so having the distinction of working in both roles.
Disclaimer: Madeleine did not stop being friends with visual design as portrayed in this meme.
The design world right now seems to favor that of 'the generalist' – a designer who is comfortable in the UX space and is also able to deliver high-fidelity designs. But at Fuzzy Math, we're more specialized. In the words of Ben Ihnchak, one of our co-founders, "One group has an expertise at research and UX design, which is primarily focused on the context of design and UI design as it relates to page priority and functionality, and the other has a skillset built for aesthetic design, extending brands, and making visually pleasing UI's."
The reason for this split is that we found it works very well on the fast-paced speed of agency work. Our designers have a deep understanding of one side or the other and it allows the decisions to be made in that space, by those designers, to be well thought out and executed. While at the same time – we work closely with the designers on the other side from the start of projects, through to their completion.
However, with Madeleine's strong background in visual design and now her continued experience (not to mention a near masters degree in HCI) her UX skills are just as deep. While she does not perform both roles on the same project, her knowledge of both is a boon.

Madeleine Byrne
"I really enjoy both, I see myself more as a generalist than a specialist and I'm a little bit unique at Fuzzy Math in that I do take on each role on different projects. I think having my feet on the ground in each world really helps me understand the entire process and kind of the larger scope of what we're delivering for clients."
This kind of experience is invaluable because, as we'll explore more when we get into the meat of what makes a great design lead at FM, a lot of it is making sure that all parts of the design are in alignment with both business needs and user needs – this includes both UX and visual components.
Taking the Initiative
At Fuzzy Math we have groups of employees who voluntarily organize themselves into what we like to call 'Initiatives'. The internship program is just one such initiative, and earlier in the article, I mentioned how full-time FM employees can get something out of the internship; for our example here, it is able to function as essentially another internship for being a design lead (or other roles for our full-time employees). 

Madeleine Byrne
"Being the design lead for the intern project was almost like an internship in being a leader for me. It was a great opportunity to not only try out some things in terms of my leadership and communication style, but also to have a safe space with the rest of the design leads in my corner to help support me with issues that I might run into, particularly Mia, who leads our internship program."
Design Leadership at Fuzzy Math
We've made it, the crux of the article. We've delved into how the 'FM ecosystem' is doing something right by helping to nurture newer designers and provide them with plenty of opportunities, guidance, and flexibility. But I'd like to really hone in on what a design lead at Fuzzy Math does, and hammer in why it's so important to our team's success in providing great work for our clients. 
I'd like to do this by using the words of people who are actually design leads here (I am not one), so I talked to a bunch of FM design leads to get their thoughts on great design leadership here and why it results in great work.
For what design leadership looks like at Fuzzy Math, we have our co-founder Ben: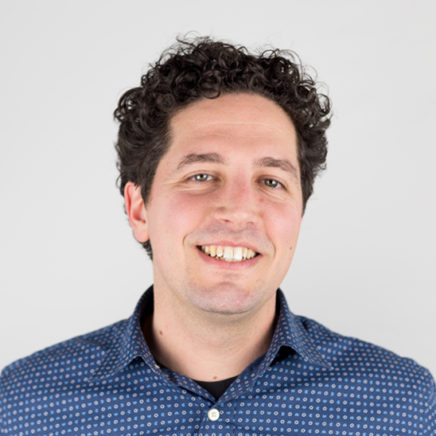 Ben Ihnchak
Design leads are the experienced eyes and ears of the Fuzzy Math team. They bring experience to each project that can only be learned through being on projects, working within industries, and being 'in the mix' a number of times beforehand. Lived experience is one of the most important aspects of leadership, in my opinion, and each of our design leads has enough to be a capable leader.
That lived experience helps give context to the rest of the design team for things that might not be apparent, whether that's about the industry we're working in, the client, or something else related to the project that might spark a memory from a prior client/project/engagement.
Alfreda follows this up with a bit about the holistic aspects of the whole design team. But also why being in this position, despite all its extra responsibilities, might still be rewarding:
Alfreda Kava
A successful project needs to have someone who is establishing the design vision, keeping the bigger picture in mind, and ensuring the quality of the work is up to par with our own expectations as Fuzzy Math. We never do it alone, each project has a leadership team consisting of the design lead, project manager, and account lead, but when it comes to design, there should be a steady person who has the answers. For clients, that might be knowing the ins and outs of our process and every detail of the tool we're working on. For our internal team, that could be communicating next steps, clarifying our research or client feedback, and helping the team grow in their own design skills. I love the role – I like feeling responsible for our work and client success, as well as the internal team's engagement and growth, it's all very rewarding.
Kelly, who serves as both a design lead and a design manager gave me amazing thoughts about the importance of the design lead role that I used throughout the article, but it was her thoughts on how good design leads allow other designers to grow thought were most apropos: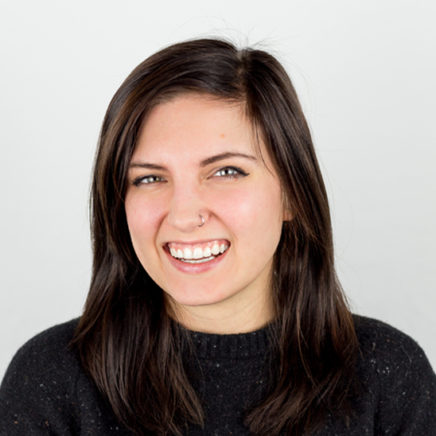 Kelly Cunningham
I think that having design lead as a separate role also helps designers be able to grow early on in their careers — to be able to be focused on figuring out the best solution to a problem, purely focused on the user needs, and gradually learning how to layer in the additional considerations like technical requirements or business considerations. If everyone is just focused on the business need, you're not going to get something that's great for the user. And if everyone is focused just on the user, then you're going to get an end result that can never be built or that doesn't actually work for the business. But by splitting out that responsibility, you get not only better designs but also better designers
That last point by Kelly almost seems like what the whole article is about! Curious!
To Conclude
I've tried throughout to pinpoint something that I think our company is doing very right – which is a strong focus on allowing designers to grow with us, and having the flexibility to allow for many paths forward toward our leadership roles. Taking these paths allow our designers to better give back to the rest of the 'ecosystem', further strengthening it. As one of our Design Managers, Mia puts it: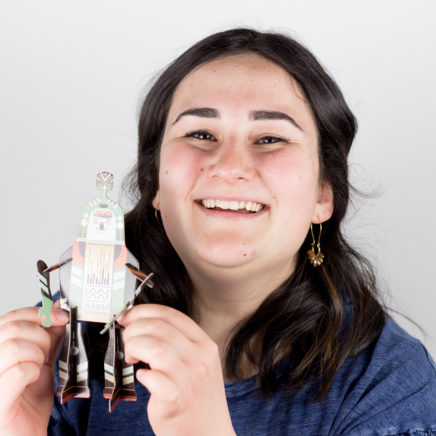 Mia Villarreal
I think Madeleine is a great example of this – using her experiences as intern, designer, even initiative lead and working closely with Design leads and learning from them, to help her prepare for this leadership position. And now she can offer that mentorship to the interns and designers she is leading which is so valuable (and she is doing an amazing job at it!) Very full circle and is such an important part of what makes FM successful!
This article only really focused on one path, of course, and there are many. We have a great group of amazing people working here, and they are all taking different paths. But each of those paths benefit from the sense of camaraderie, guidance, and strong leadership that we try to prioritize here. Each of those paths leads to getting great work done. If you don't believe us (and have design work you need done), get in touch 😉