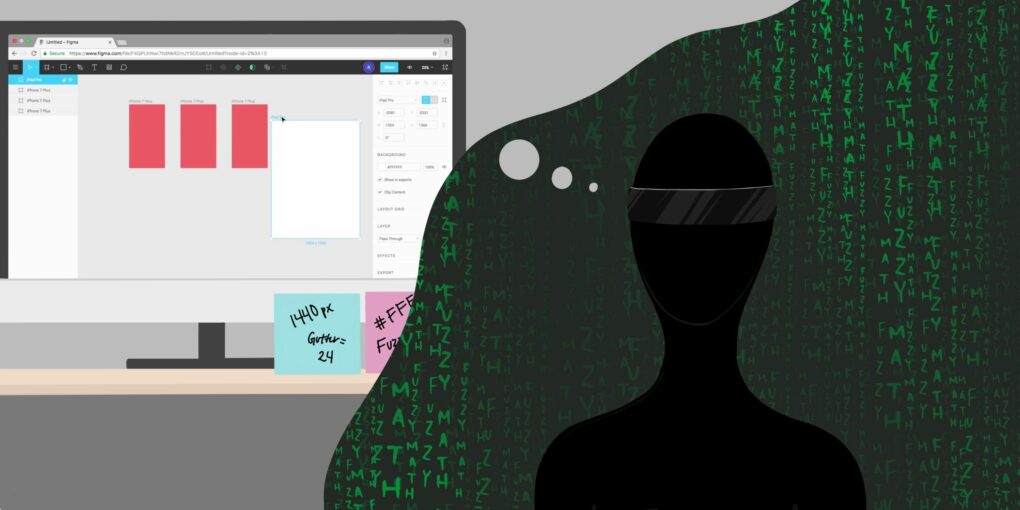 Technology is everywhere — the understatement of the year — but with a global pandemic, it is the only way to stay connected with everyone around us. 
Technology trends have vastly pivoted to ensure that while life might not feel normal, we can still make it "into the office" and have "happy hours" with co-workers. It has also changed what affects us from going into work. With winter storm Landon in early February dropping huge amounts of snow across Chicago and other states, it brings back memories of when school days were canceled and days were spent building snowmen, drinking hot cocoa, and unexpected fun. With the turn of the global pandemic, snow days are now a thing of the past and makes us ponder what is to come in the future. 
Fuzzy Math hosts monthly Designer Happy Hours where we talk about design and work trends that have been mentioned in Slack-verse. The most recent happy hour featured a discussion around how much we think virtual reality is going to impact our lives in the future and also how even though technology is keeping us connected, we feel more disconnected from others. 
With Facebook rebranding as "Meta" and hearing tales of workers experiencing VR Happy Hours, we wanted to talk about other design and technology trends that have come into being and how we all feel about it. While the idea of VR workspaces slightly terrifies all of us (see The Incredibles 2 with the mind control masks), we are also intrigued by the host of opportunities it could open up for the design world when it comes to user research. 
One of our biggest pain points with moving to remote research is not being able to see what the user's environment is like — What are the noises that could distract them during the day? What does their desk setup look like? What are the actions they don't even realize they do themselves throughout the day? These sorts of insights are a huge benefit when conducting user research and virtual reality has the ability to capitalize on that. Imagine being able to "walk" into a hospital located in an entirely different country and be a literal VR "fly on the wall" to see how doctors operate specific equipment, utilize digital tools, the list goes on and on. All of this could be done while sitting in the comfort of your own home office.
On the flip side, the idea of fully embracing a VR workspace is also slightly terrifying. Not only will all of our posture continue to decline, "walking" to a remote deskspace isn't as satisfying as actually being in an office. Sure, there may be room for something other than a Zoom conversation but talking with bots who represent your co-workers still feels too much like the beginning of a science fiction movie right before the robots take over. We also worry about the lack of human connection that will likely come as this sort of technology brings forth a new era.
Burnout seems to be a trending word across disciplines and organizations. It is evident that not only are workers stressed because of the sudden large workload but also because we don't have our co-workers to bond and share the stress with. While we can utilize conferencing tools like Zoom and Around to collaborate online, it still feels too strained and without the ability to have side conversations like you normally would in an office setting. We are grateful to be able to have our Fuzzy Mathers all over the United States but do miss the Fuzzy Math Fridays where we can enjoy each other's company in a park or meet up for drinks after work. Fortunately, I don't think an in-office setting could handle our intense debates over if a hot dog is a sandwich (please, don't ask).
We also compiled a list of interesting products that have come out recently. From a leaning TV (doesn't this seem like a hazard to anyone else?) to a talking robot doll that teaches children socialization, here are a few products we brought up in this Happy Hour: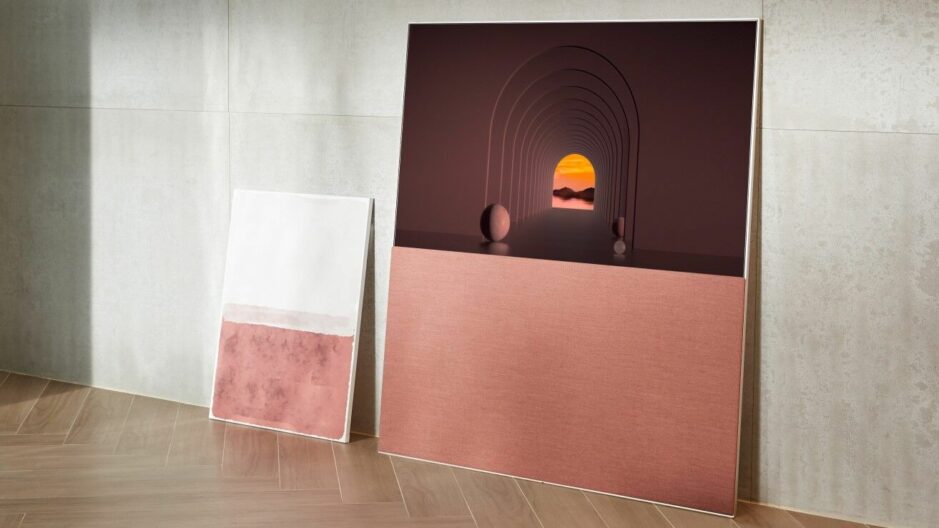 Continuing the trend of tech seemingly (and perhaps seamlessly?) integrating with our day-to-day, this TV design prioritizes form over function. As for us, we're not really sold on the idea of a battery-powered TV that leans up against your wall. But the idea of making beautiful things that feel like they have a place in your home? That one we can get behind.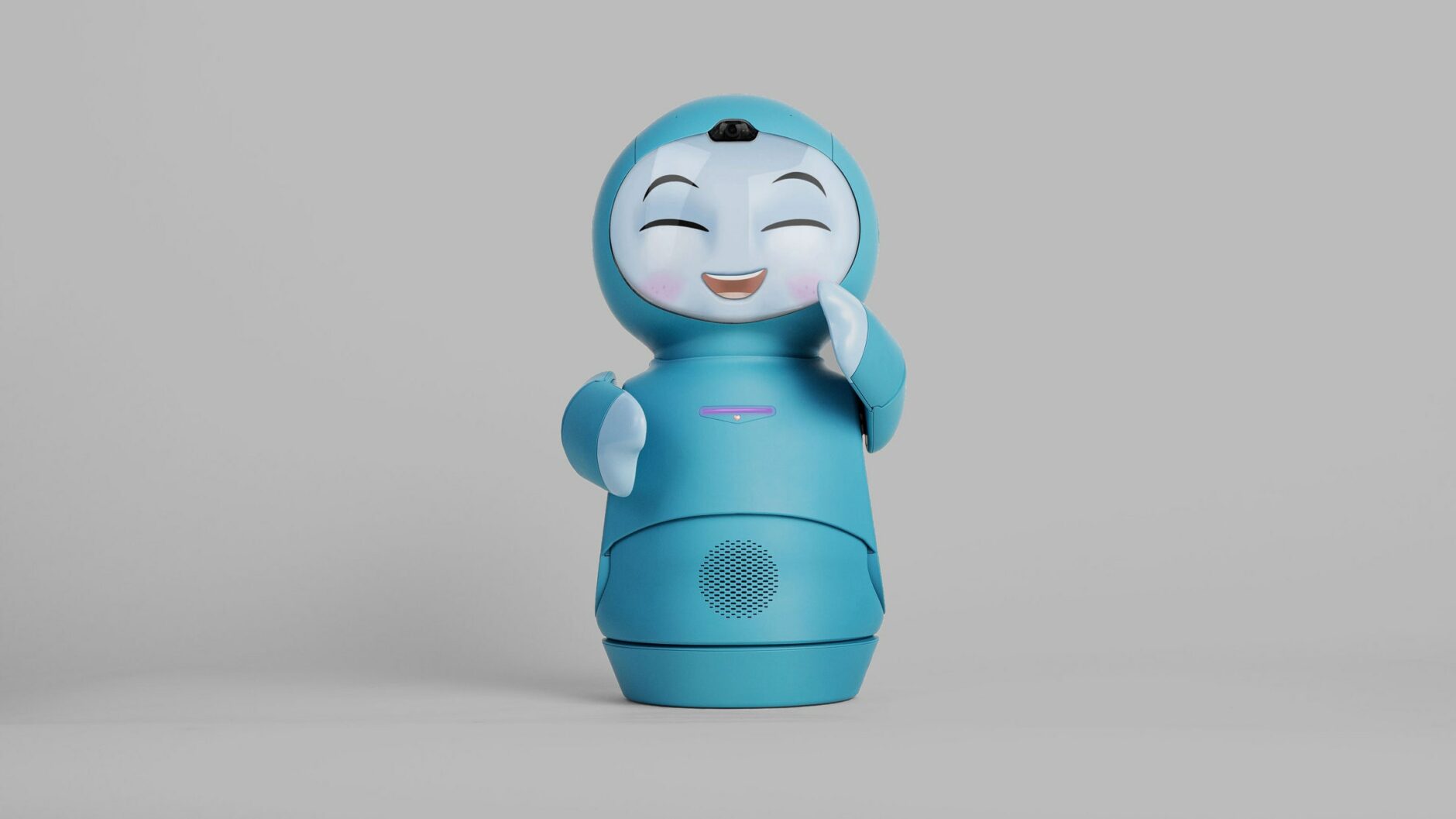 Even before virtual schooling and zoom play dates, the data showed that children growing up in today's world struggle to develop social, emotional, and communication skills — maybe in part due to the prevalence of technology and social media. Moxie is designed to teach kids just that. It's all part of a larger trend we're seeing of breaking technology outside of "screens" and into the larger universe.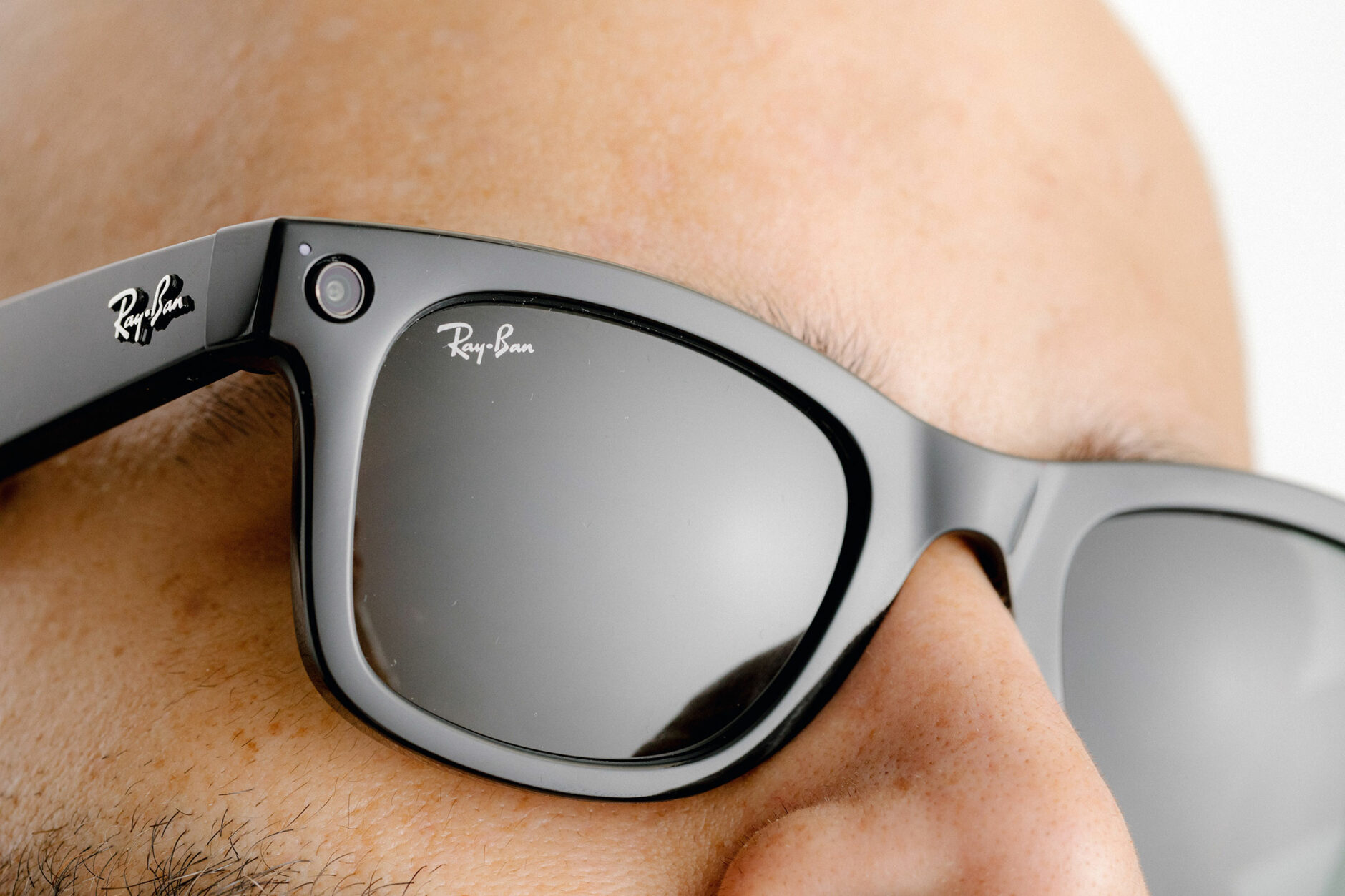 We all remember Google Glass (yikes), and even the Snapchat glasses that took over one summer. Now Facebook and Ray-Ban are throwing their glasses into the ring with their Stories Smart Glasses. There's no AR featuure (yet), but this collab seems to be headed down the path of the "Meta-verse," bringing technology into the everyday. Were they the first down this road? No. But will they be more successful? We'll see! These at least look more palatable than the memoji conference calls.
---
Being designers that sit at the computer all day, we are excited for what technology will bring to us as we continue down this path of remote working. What new software will appear in our workflow and effect how we interact with clients? How will we avoid Zoom fatigue? How can we create a better sense of a work culture without the office environment?
As we continue to see technology evolve and what remote collaboration might transform into, we will implement new and exciting software innovations while understanding the potential risks associated with leaving our old systems behind (and preparing for a robot takeover). As long as we continue to prioritize teamwork and designing with users in mind, we'll thrive even in the strangest of times.