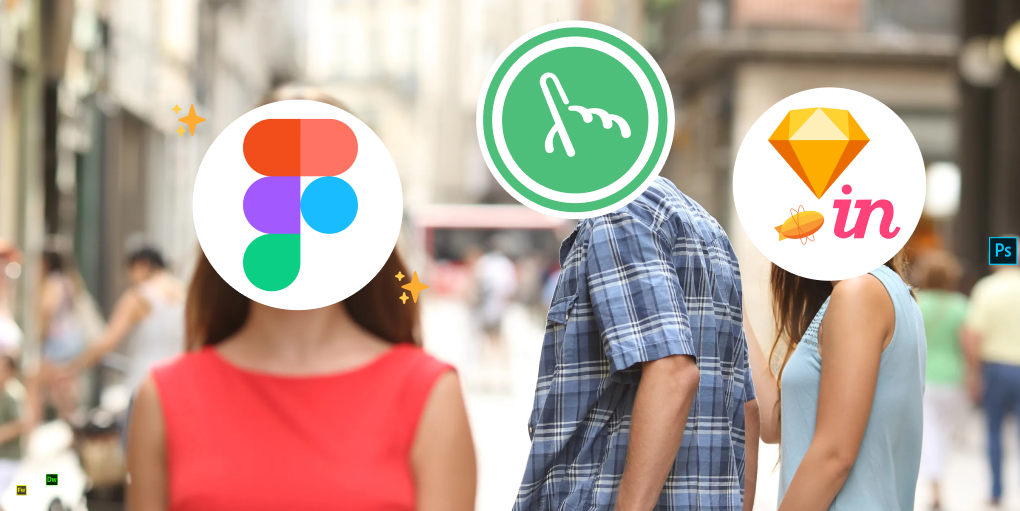 For years, Fuzzy Mathers were adamant about using Sketch for all of our UX and visual design work. Not only was Sketch the industry standard, but it also has an intuitive interface, lots of useful plugins, and paired well with Invision for prototyping. However, in recent months a few members of the team started using Figma for client projects. This slowly introduced more and more of our designers to this newer design tool, and now we're fully in the process of transferring knowledge and skills over to a new design tool.
While there is still a learning curve in the switch from Sketch to Figma, many of us have already expressed our preference for this newer, web-based design tool. From the collaborative nature to the community-focused aspect of it, more of us are seeing how Figma could better fit into our workflows, especially since transitioning to being a fully remote team for over a year. We haven't fully made the transition yet, but here are a few of the reasons Fuzzy Math is switching over to Figma.
Collaboration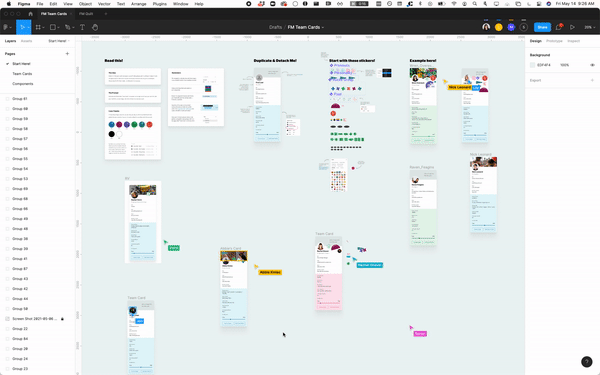 Wren Overesch
I'm really enjoying working together in one file (the 'following/viewing' feature is great for design reviews!), and multiplayer collaboration really helps with being remote too! No more saving multiple copies of Sketch files with our initials 🙂 and then merging into a master file.
Also, the Figma community is so strong! Config, Slack groups, tutorials and articles, community files/plugins, the list goes on…

Alfreda Kava
+1 to everything that Wren said. I also love the collaboration! Seeing my coworkers in the file makes it feel like a playground in the best way, and I feel more creative and more willing to try things. It feels like we're all working together towards the best possible solution and building it together.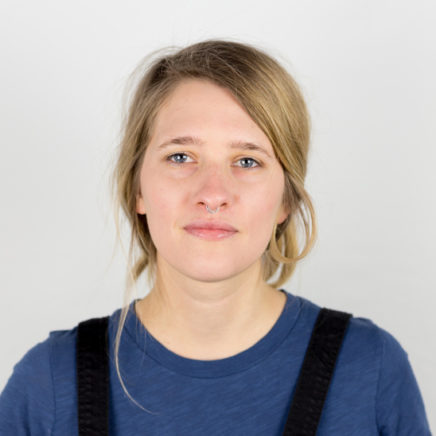 Rachel Vorm
Figma has allowed our team to be more collaborative and skillshare much easier which is great! Two (or more) heads are better than one as two (or more) wise people once said. And as a slightly worn designer (started designing stone tablets), the evolution from designing in Photoshop to Sketch to Figma to me is much like the analogy of the evolution of man. Photoshop walked so Figma could run.

Raven Feagins
It's really nice that everyone can work in one file instead of having to save multiple versions of similar files and then try to combine them all to make sure we captured all the changes. I used to be so nervous that I'd forget to bring something over from an earlier version of a design file, but now everything can happen in one space. Plus, since I'm a new designer, it's fun to watch how other designers work with the observation feature and learn their processes.

Alfreda Kava
Speed! I think of something and then it's on the screen. Figma feels like an extension of my brain. Speed in other ways too. Like, skipping the syncing, Invision, opening and loading files, combining the files etc. 🤯 
And I love our wireframe library and using variants. It's so cool that I can add a button asset and then just select "Secondary" in the variant tab and suddenly it's a different button. So fast!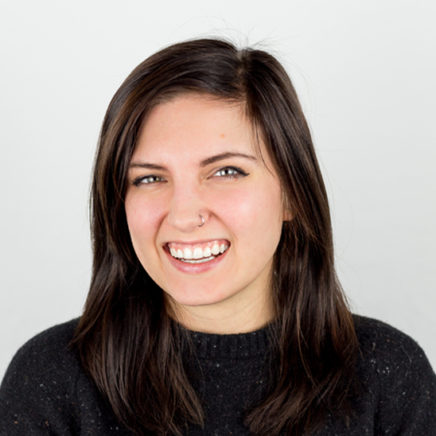 Kelly Cunningham
Switching from Sketch to Figma has been pretty intuitive, for the most part! Not like when I switched from Adobe Illustrator to Sketch, which involved a whole new set of key commands and really threw me off my game for a few weeks.

Wren Overesch
I used to spend a soul-crushing amount of time syncing designs (the higher fidelity the slower!) to both Invision and Zeplin. Now, that is almost instantaneous. 🤩 Also, Sketch was slow but Figma is so fast!
We're excited to continue our work in Figma, and look forward to sharing even more resources as we make this transition.
Do you want to get started on a project with us? Drop us a line!