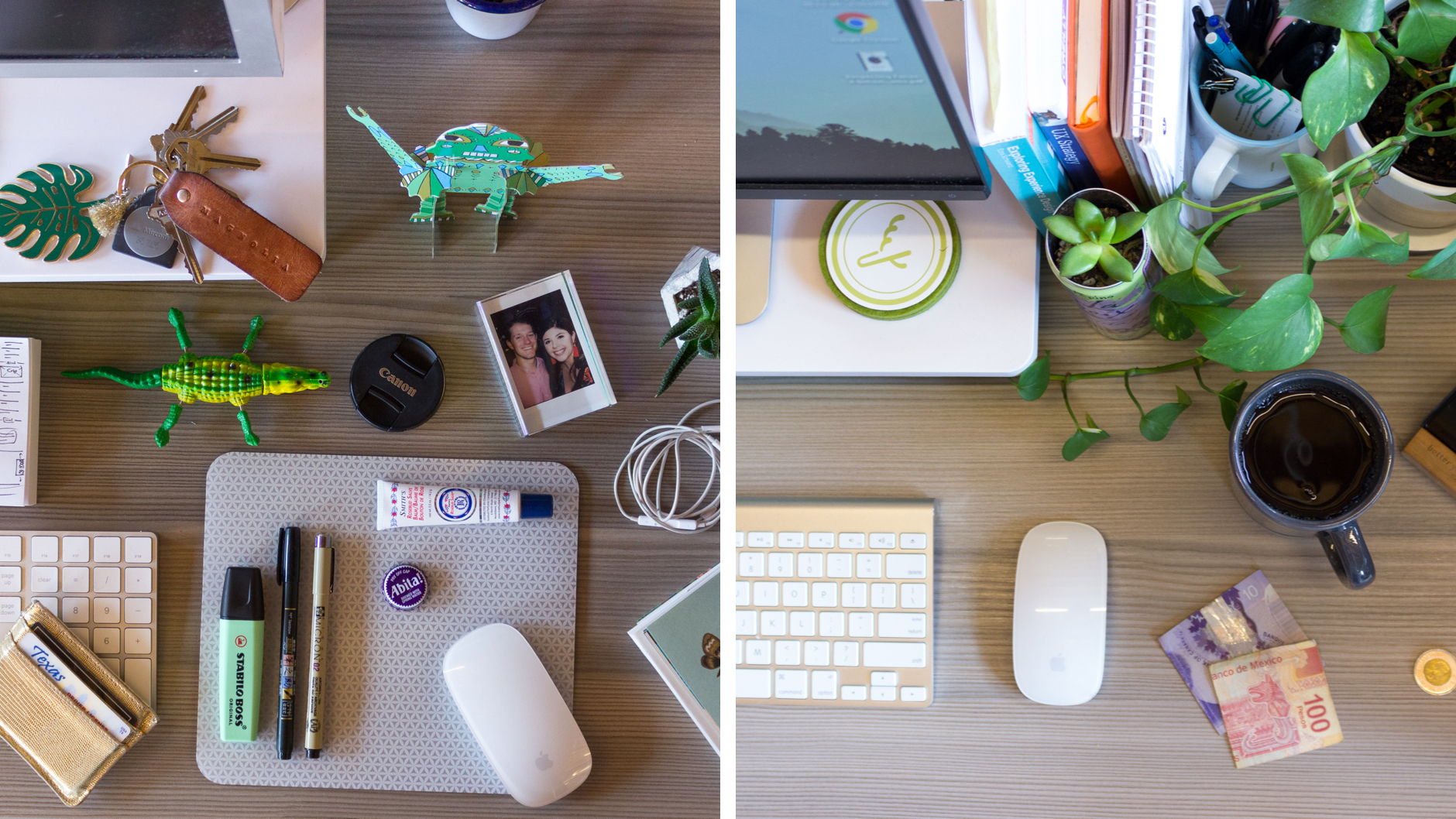 Fuzzy Math is a unique team of individual talents that come together to do good work. We believe it's the power of each of our diverse and exciting team members that sets us apart. This is the 
Fuzzy Math Spotlight
, a series giving you an exclusive peek into the lives, pockets, and desks of Fuzzy Mathers.
Meet Wren Overesch
Role: Visual Designer
Time at Fuzzy Math: ~2 years
Q: What's your favorite thing about Fuzzy Math?
A: The people, of course! We're all similar in certain ways but we also bring so many different perspectives and ideas to the table.
Q: What's your biggest achievement to date?
A: I'd say that moving from New Orleans to Chicago was a pretty big leap of faith for me. My first time visiting Chicago, I met the team for the first time, accepted my position at the company, and found and signed a lease on an apartment (all in a four-day trip 😬)!  Moving to a new (and quite large) city isn't easy, but it's worked out so well and I'm so happy I took a risk!
Q: What's your favorite blog to keep up with?
A: I've consistently kept up with creative lifestyle blogger Bri Emery of @designlovefest for almost 5 years now (which, now that I'm saying that out loud, seems kinda crazy). Content varies from unique creative direction, photography, travel, and color inspiration — it's a total 180 from the work that we do here, but it's a great source that keeps me inspired in totally different ways.
Q: What's your favorite Slack channel?
A: I love our #topic-music channel. The majority of us are plugged in for the better part of the day, so it's fun to see the playlists and albums that folks in the office are listening to. It's also a great way to discover new artists, too!
Q: If we were to walk in on you in your apartment, unannounced, what would we most likely find you doing?
A: I'd say if I wasn't hanging art on the walls or watering my plants, you'd probably find me on my computer — either curating my Pinterest boards, or meticulously planning my next vacation. 

Meet Jon Tinman
Role: UX Designer
Time at Fuzzy Math: ~1.5 years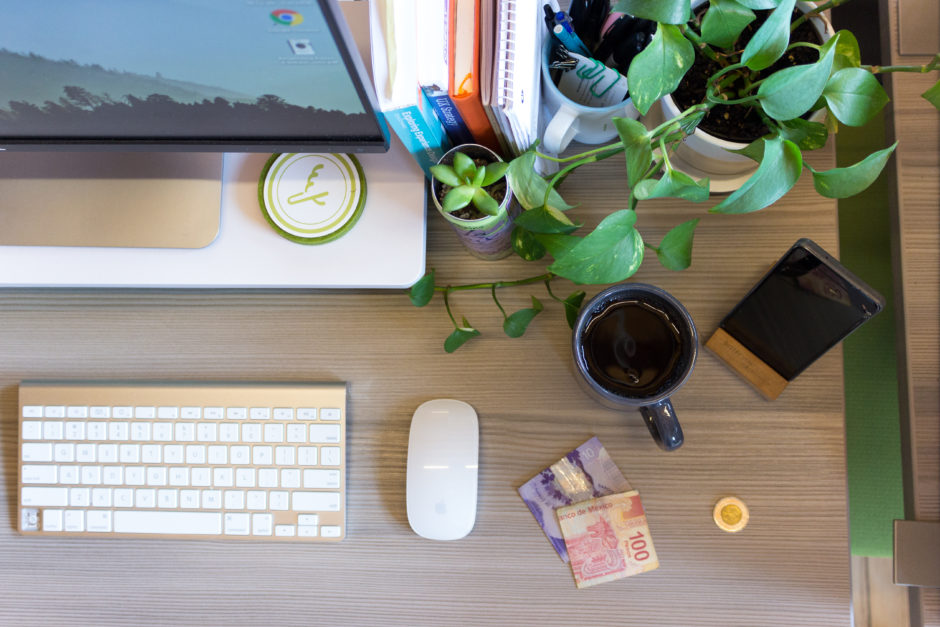 Q: How would you describe your design style?
A: It depends what I'm working on, but I try to be practical, effective, and simple.
Q: What's your favorite Slack channel?
A: My favorite Slack channel has to be #kids-and-pets, because at any point in the day I can go to this channel and Rachel will have posted a really cute animal video which will probably be the best thing I'll see all day.
Q: What are two truths and a lie about you?
A: I was kicked out of a hostel in Paris, I streaked on a deserted island in Toronto in a blizzard, and I studied abroad in Singapore.
Q: What's your favorite blog/instagram/youtube account to keep up with?
A: My favorite Instagram account to follow is @garyjanetti, because he posts shady Prince George memes.
Q: How would you describe Fuzzy Math in three words?
A: Oreos, La Croix, and Succulents.