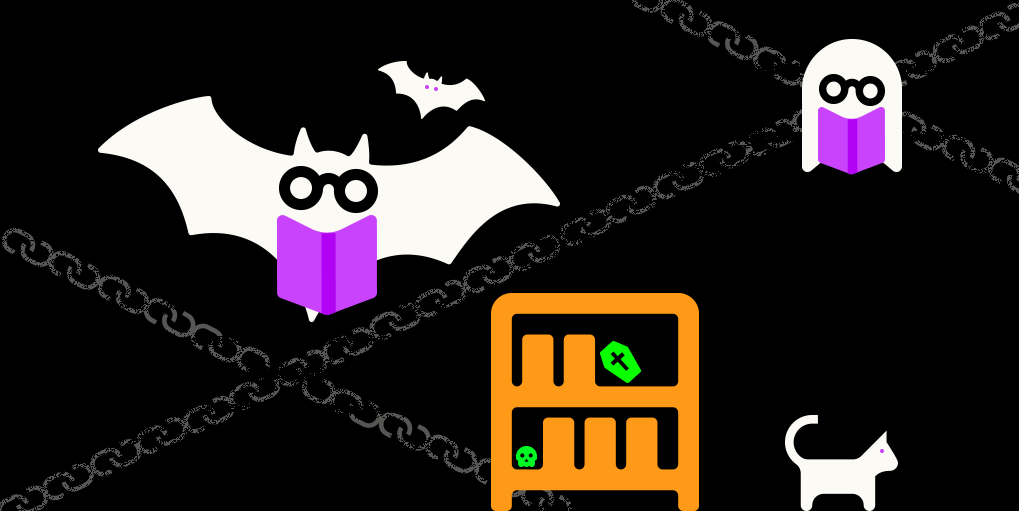 Screams and moans and bats and bones
Teenage monsters in haunted homes
The ghosts on the stair
The vampires bite
Better beware, there's a full moon tonight
Spider Baby, Written by Ronald Stein Copyright © BMG Rights Management US, LLC
We take heed to such warnings, this month we spent our nights indoors with the lights on reading the best the internet has to offer. We've come across a lot of great fright-free reads, minus a couple articles detailing Apple's newest iOS (it's scary!), and want to share some of our favorites with you.
Even if the products we build are affecting real world industries, I find I don't often think about the way these products affect the environment we live in. This article opened my eyes into small steps that we can all be making to nudge products, designs, and, most importantly, users into being a little more aware of their impact on the world.
Kelly Cunningham
A great reminder to be creative when designing mobile experiences. There are tons of opportunities to utilize features available on devices like smartphones to create unique and valuable experiences for users.

Philip Miller
For a self-proclaimed typography/data nerd, this article hits my sweet spot. It's very detailed look at one man's effort to better understand font choices by explaining the components that make them up.

Carl Duffield
Congrats to our Chicago friends at Datascope for their acquisition by IDEO. This move certainly confirms what we know here at Fuzzy Math: there is intrinsic value in integrating data science and digital product design. We are fortunate to regularly work alongside data scientists, data analysts, and informaticists while we craft the UX for business intelligence and analytics application.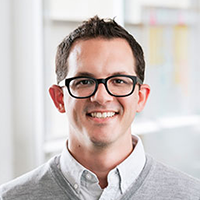 Mark Baldino
From stretched out type, to a directionless design, the new Illinois license plate is a graphic designer's checklist of things not to do. Even as the rest of the world is catching on that "design is important," an underwhelming license plate can remind us that there is still plenty of work to do.

Julia Jouravel
It is really great to see more and more articles in the web design realm advocating and educating on accessibility for users with visual impairments. This article is a great roundup of very practical and actionable methods for getting closer to closing the gap for visually impaired users.

Rachel Vorm
"What goes wrong is that nonprofit stakeholders are so passionate about their mission — a passion that only deepens, the longer they work there — that they design an experience which reflects their passion for the mission, instead of one which maps to a member's mental model."We know from experience that non-profits are full of folks with deep enthusiasm for their cause. We give a hearty +1 to Zeldman's advice to structure a site not around just that passion, but on building fresh enthusiasm in users outside of the organization by focusing on their goals.

Nick Leonard
I bookmarked Muzli's "40 Powerful plugins for Sketch" article months ago, and still haven't gotten around to seeing what all 40 of these can do. I found there's a nice mix of both practical and fun plugins throughout this 'Top 40' type list. As a relatively new Sketch user, I'm excited to keep exploring the vast realm of Sketch plugins, and this article is a great starting point!
Wren Overesch
I really like maps. I'm drawn to how they are (typically) representations of the real world, but depending upon the data layered on top, their meaning and/or utility can be greatly changed. (This is why a journey map is my favorite UX deliverable, but that's a story for another time. Maybe even a spooky story?) I thought this was an interesting take on providing an extra data point on a map to make a big impact to how users use it. Unrelated to the article, but still map-centric, this is a fun follow: Harvard Maps on Instagram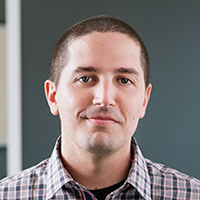 Ben Ihnchak