For the past couple weeks, we've been working with Collide, a collaborative living community* startup here in Chicago. We've been getting up-to-speed with where they are, where they want to go, and doing research focused on their audience and service offering. At the same time, they've been heads down putting the finishing touches on their prototype space in the West Loop, solidifying their business model, and working on everything else a startup needs to do before sharing their idea.
This is where we're looking for your help.
Now that the company has achieved its internal milestones, Collide is looking to have some visitors to check out the space, share feedback, and answer any questions people have about what they've put together.
This coming Monday, Tuesday, and Wednesday, April 13-15th, they're hosting an Open House at the West Loop prototype space, located at Carpenter and Kinzie, to get feedback about what they've put together. To sweeten the deal, they'll be providing lunch and happy hour drinks, as well as giving away two free weekend passes to the 2015 Pitchfork Music Festival to whomever brings or refers the most people who complete a tour.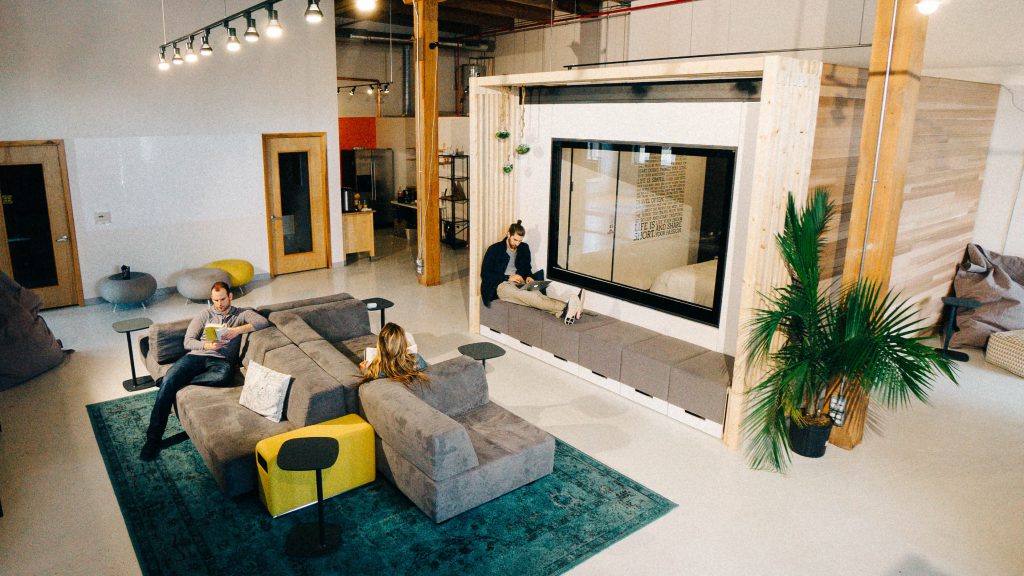 The Fuzzy Math team will be in the Collide space midday Tuesday doing additional on-site research. We'd love to see you then, but if not, hopefully you can check out the space another time during the Open House.
*Collide is a "collaborative living community," which is a small housing complex with private bedrooms and communal public space centered around creating a fun, social environment for the people who live there.