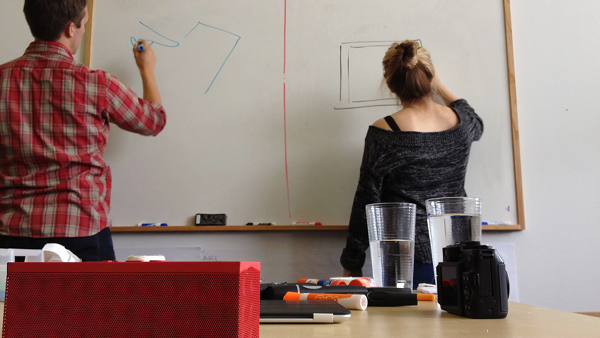 Welcome to Fuzzy Finds, a weekly feature where we'll share the things we've been emailing each other about and discussing at the lunch table. Want to share something awesome with us? Hit us up
@FuzzyMath
.
Gigantt Live Preview / Little Big Details
A simple but elegant feature showing users how the system is interpreting their input. Can think of at least a few apps on which this would be useful.
A Glimpse Into Google's Brain, Hidden In A Spreadsheet App / BuzzFeed
Input a couple items in a series, and Google can fill in the rest. Crazy.
Wordless Web / (via swissmiss)
And a cool comparison brought up in a comment- Sarah Charlesworth's 'Herald Tribune' series from the 70s. She removed all the text from
newspapers and let the images tell the story.
Ninety percent of Americans have never emailed or texted with their doctor / The Atlantic
And now to wonder whether I even know my doctor's email…
Volvo unveils cyclist alert-and-brake car system / BBC
Trying to imagine what it would feel like when driving, but pretty amazing regardless. Also, they're looking out for horses:
A Volvo Car UK spokesman told the BBC that the firm's engineers were now working on a fresh version as part of its 2020 programme which would also detect animals. They have already spent an evening at a safari park where they laid out dried food to attract the creatures which they filmed to study their various behaviours. "The aim is to avoid collisions with horses and deer for example," said Chris Mullord. "But there's no firm release date yet."