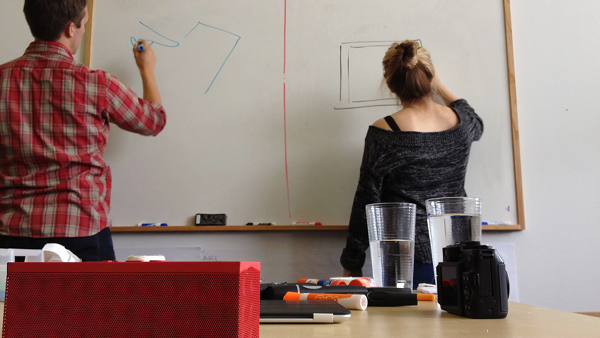 Welcome to Fuzzy Finds, a new feature we're running each week where we'll share the things we've been emailing each other about and discussing at the lunch table. Want to share something awesome with us? Hit us up @FuzzyMath.
The Sparrow Problem / AppCubby Blog
A few of us at Fuzzy Math have grown to love the iOS mail app Sparrow and were bummed to see that they would be ceasing new feature development after being acquired by Google. Is their struggle to build profitability in a market focused on cheap apps indicative of larger issues in the app development community?
.Mail / Tobias van Schneider
"When the first email was sent in the early 1970's, there was no big difference to the email we know today. And that's the problem." – An interesting concept for a redesigned email application, centered around a focus on emails and tasks, without all the other stuff.
Cross Device Design Patterns / Luke Wroblewski
Some great patterns from Luke W, focused on what's possible when you bring more than one device into the equation. While the set of cross-device apps may be small now, it certainly seems poised to become a common feature with connected tablets, TVs, and other devices reaching so many hands and homes.
The Importance of Creative Design for Mobile App User Experience / Noupe
Forget Web Design, Keep It Simple, and Make it Fun? Sounds about right, if certainly easier said than done. Includes a great set of examples with a breakdown of the UX and the UI for each.
The Pursuit of Faster / Andy Kirk
Another year, another set of records broken at the Olympics – just how much faster do athletes keep getting? For another look within swimming, see also this New York Times videographic on how the men's 100m winners of each Olympics would stack up against one another.
Curiosity / The Atlantic
Only days away, the Curiosity Mars rover is nearing the end of it's journey ready to land on Mars in style. The only thing that would make the space crane cooler is a laser. Oh wait, it has that too!
Our Dad, Joe Strummer, Remembered / The Guardian
Has it really been 10 years since Joe Strummer passed away?
"I'm just grateful for his music because we still have his voice," says Lola. "We are lucky to have that."
And for your listening pleasure: Joe Strummer & The Mescaleros – Long Shadow