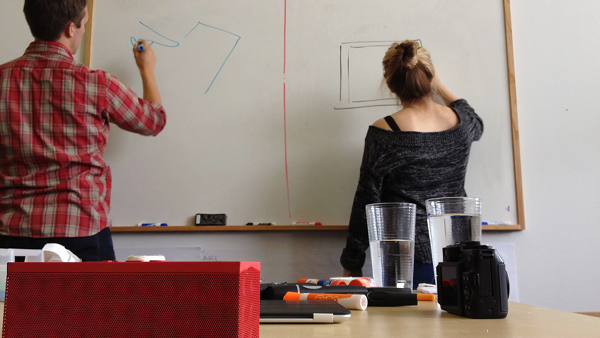 Fuzzy Math is excited to be working with both the Chicago Loop Alliance (CLA) and the Chicago Artists Coalition (CAC) to bring to fruition Art Loop Open, a new art-centered competition taking place in downtown Chicago from October 16-29, 2010. Art Loop Open will transform the Loop into an interactive, multi-venue public art museum that will engage the hundreds of thousands of people in the Loop everyday as a free, public art fair, connecting people with art and bringing art to the city. The public will be able to register and vote on the pieces they like most, picking a winner after the two-week event ends. The event has been enthusiastically endorsed by both Mayor Daley and Lois Weisberg, Commissioner of the Chicago Department of Cultural Affairs.
Here's a little about the organizations behind the event:
In the words of the CAC:
It is the mission of the CAC to educate the public on the value of art in society while providing support, advocacy and professional development to artists in our community and improving artists' living and working conditions.
The mission of the CLA:
[…] is to strengthen the Loop's competitive position as a mixed-use destination and contribute to Chicago's standing as a world-class city and tourist attraction. The CLA supports and advances the interests of its members through advocacy, networking, partnerships and promotions.
And now these two organizations, whose goals are to benefit others and make Chicago a better, more beautiful place, have asked Fuzzy Math to help them design and create the website for Art Loop Open, which will be the nexus of activity for the competition.
In partnership with graduate students led by Professor Anijo Matthew of the IIT Institute of Design, Fuzzy Math will deliver the user experience and technology of the inaugural Art Loop Open site. The end result of year one of this multi-year initiative is to deliver an integrated augmented reality, mobile and web experience in which patrons can interact with the art, artists and fellow patrons in venues and across the world.