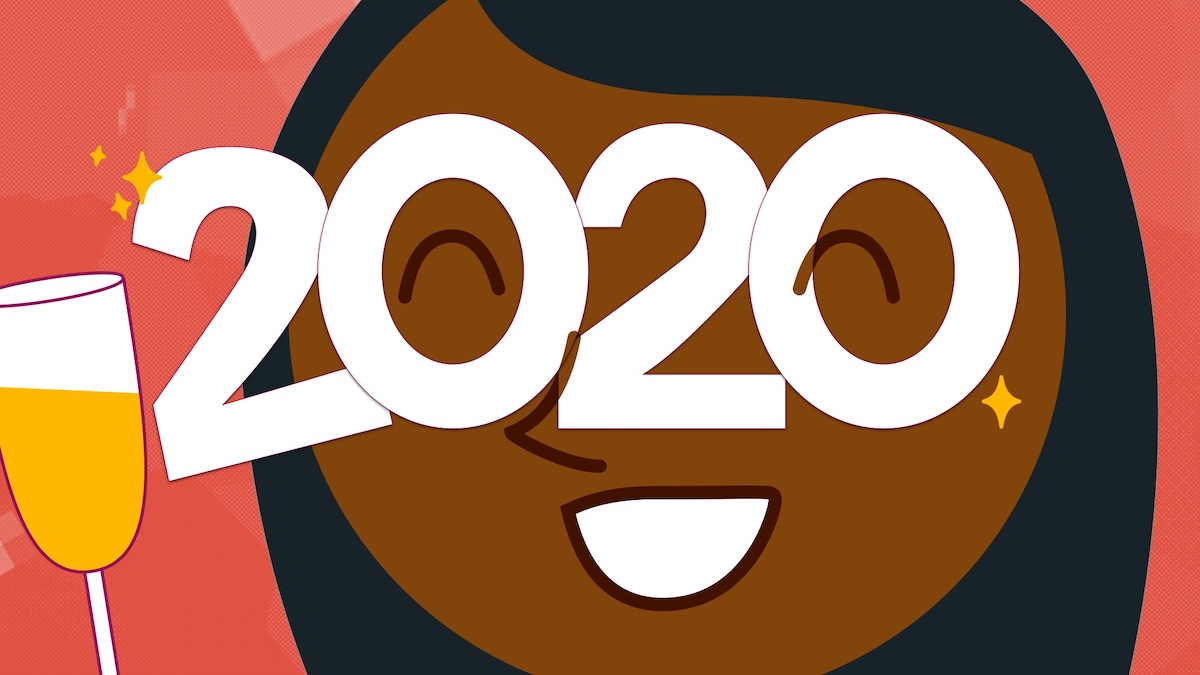 We're setting our sights (and sites!) on the future. What does 2020 have in store for the world of UX design? Team Fuzzy Math put our heads together to come up with a few new predictions for the new year.
Illustrations

Julia Jouravel
As the standards for good usability become standardized, websites are increasingly looking for ways to stand out. We've already seen illustration boom across the web and I believe that 2020 won't be any different!
In addition, I believe that there will be a greater emphasis on diversity within illustration, and how to better achieve that as brands continue to grow.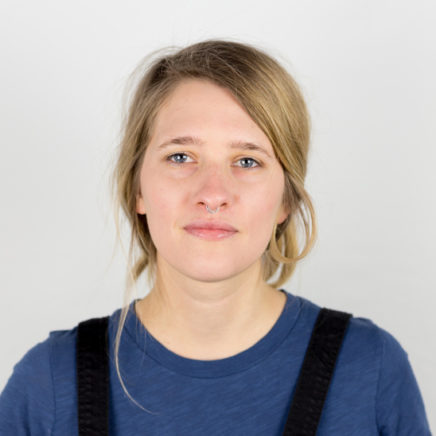 Rachel Vorm
I foresee a rise in crisis-related apps. I think this could range from solving issues related to effects of climate change-related extreme weather to area safety alerts due to protests or rioting. I see this as a global trend, not just domestic. At a conference late last year I heard designer Eriol Fox discuss some of the work they do in this space. Eriol is a designer at Ushahidi where they solve similar problems related to crisis. For more, watch the talk they gave that goes into detail about some of the problems they have solved at Ushahidi.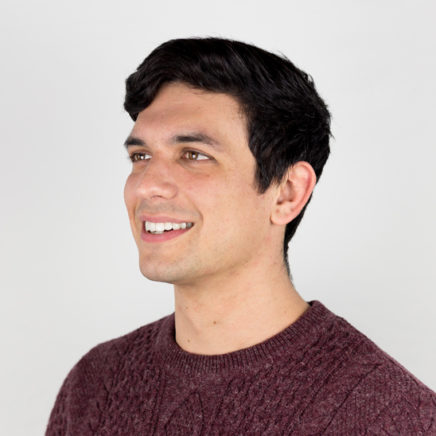 Philip Miller
It seems like the era of minimalism is coming to a close. I'm expecting to see a lot of places start integrating more visual flourishes into their digital brands to move away from the clean but sometimes stark styles of minimalism
More Connections Through Technology

Nick Leonard
Predictions are a sure way to be wrong, but here goes: a continuation and expansion of internet based tools that bring the outside world in. Telehealth services have secured a baseline familiarity and continued market growth ; if people are comfortable with remote medical consultation, most other services should be an even easier sell. Remote service providers in other sectors, such as accounting and legal, have existed for a while but seem primed for growth. In-home technology — and repurposing of existing technology — that can interact in the physical space should supplement these services and offer new opportunities (someone has to be working on a phone-based stethoscope, right?)
Beyond services, massively social experiences seem ready for new breakouts. While HQ Trivia seems to have fallen out of the zeitgeist, casual gaming seems a likely area for growth, alongside omnichannel experiences that tie live, social connected experiences to TV.

Carl Duffield
I hope and expect that accessibility will continue to trend upward this year — and for years to come. As designers we often focus on ways to become more efficient and effective at our jobs (design systems, handoff, new design tools) – all in service of communicating our ideas to stakeholders and users more clearly. Often, though not always, the issues surrounding accessibility have been somewhat of an after thought and I have a sneaking suspicious that as we move forward in 2020, accessibility standards, practices, and approaches — will all start to move toward the forefront for designers and design teams.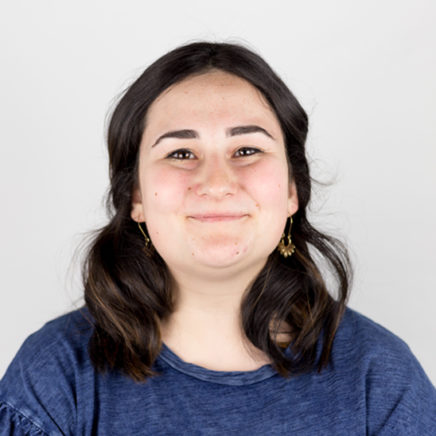 Mia Frasca
I think storytelling through design will continue to grow and change this year. Whether through animations, graphics, or videography – I think there is a greater focus on not just selling a product, but telling better stories in order to capture a brand.

Ana Sainz
It's inevitable that static images will be a thing of the past. I imagine seeing more websites with motion in product images for 2020. In the ecommerce world the motion in a product provides the consumer a better sense of what they are buying. I'm all for that!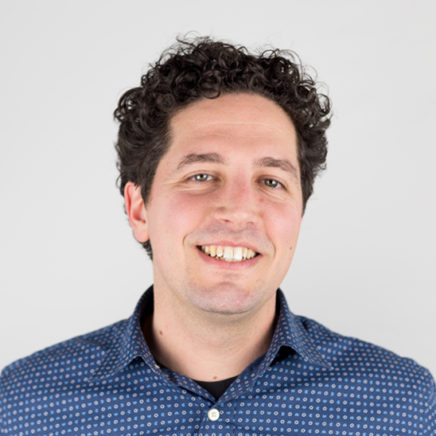 Ben Ihnchak
I think 2020 is the year, finally!*, that augmented reality will become talked about as much as virtual reality, especially in the enterprise. Where virtual reality assists the user in immersing in another reality, augmented reality helps turn users into a superhuman in their real-life environment. I think VR has a place for consumers, but AR is going to have a long life in the enterprise. I'm fascinated by the opportunities that exist when you add all the data you can think of to someone's fingertips.
* I have been wrong about this prediction for the past two years, I think, but going to keep predicting it until it's true. This is the year!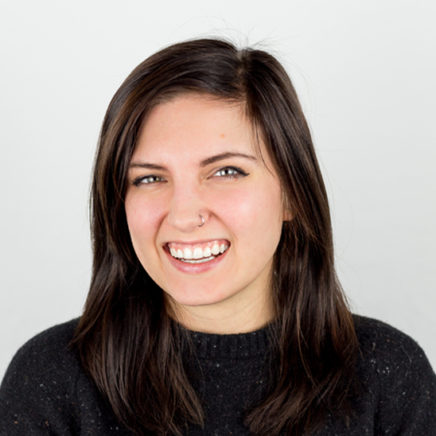 Kelly Cunningham
Ethics has been a huge talking point in the design community for several years at this point, and I hope it continues into 2020! Let's design products that take our users' best interest into account, processes that are sustainable, and experiences that are open and accepting of everyone.
Web Optimizations for Visual Design

Wren Overesch
Every year brings better and faster web improvements, and I think hope this new year and decade (depending on your perception of space and time 😉) focus on visual design web optimizations: increasing support for variable fonts, the webp image format, and motion animation optimization.

Jon Tinman
As much as I love DrFakenstein's remake of the Full House opening credits, there's a much scarier reality at play. Deep fakes have become almost too good, credible journalism is under attack, and in case you forgot, it's an election year. More than ever, people are getting their news from social media, and the major tech companies haven't really taken a unified stance on what their role should be in protecting users from false information. In fact, most are remaining pretty hands-off. 2016 seems like it was a test for spreading misinformation, and bad actors have had the last four years to hone their craft. I think 2020 will see a lot of smaller tech companies using design and technology solutions to fill the void left open by unregulated tech giants and shrinking news rooms. Fingers-crossed. Now here's a Mike Tyson deep fake to cleanse the palate.
Progressive Web Applications

Rachel Shaver
I think progressive web applications will continue to gain popularity and strength this year. A little late to the PWA game myself, I first learned about them in Jeremy Keith's Going Offline presentation at An Event Apart Chicago last year. The potential gains in speed, relevance, and meaningful offline functionality through service workers are really exciting. I think PWA's present an opportunity to design and build web experiences in a way that is more accessible, immersive, and enjoyable for everyone.
Rebecca Henry
So I have a friend who works as a UX writer and before talking with her about it I didn't know the difference between it and copywriting. UX writing is the creation of delightful, written guides through digital experiences. It's an important part of the entire UX experience that I've never fully appreciated the craft behind. I think 2020 will be the year UX writing really comes on the scene. My friend mentors students interested in UX writing and notices more companies are looking for new and exciting ways for their products and services to "speak" to customers.
While we still can't see into the future (yet), hindsight is 20/20. How did we do on our predictions in previous years? Check out our predictions for UX design in 2016, 2017, and 2018.
What are you looking forward to in design in 2020? Let us know on Twitter @fuzzymath!