The Challenge
Living with a chronic condition such as arthritis can be extremely difficult. From initial diagnosis to navigating conversations with your doctors around symptoms and treatments, it can be hard for patients to understand how to best manage their own health.
While dealing with the impacts of these conditions, such as brain fog and chronic pain, those affected are looking for ways to feel more in control and less alone. However, it can be difficult to track symptoms, find relevant resources, or talk to their doctor about how they are feeling.
The Solution
ArthritisPower is a mobile application designed for people living with arthritis or other chronic conditions to help them better understand and manage their own health, and provide opportunities to contribute to research studies that impact the development of new treatments and care. Fuzzy Math partnered with the Global Healthy Living Foundation (GHLF) to redesign the application to make it easier to use, and provide additional features to ensure that all people impacted by these conditions feel supported and more in control of their health and treatment.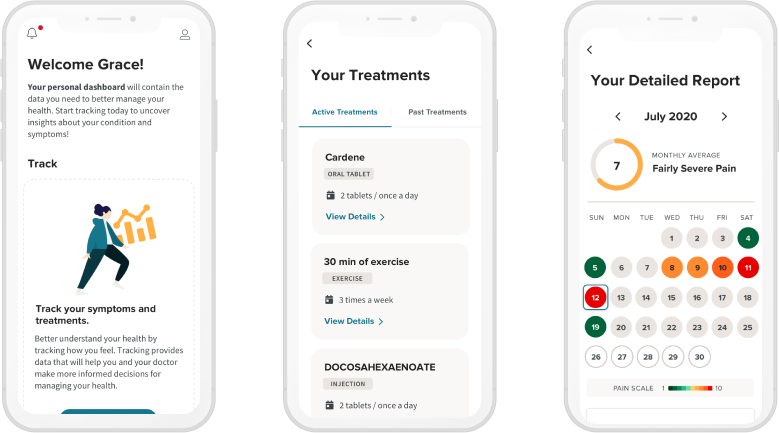 Though the customer-facing portion of the project is still in implementation, all stakeholders are pleased with the internal-facing updates. Throughout the project, the team has been an excellent partner, relying on their thorough research and expertise to elevate the final product.
David Curtis
Director of Technology & Data Services, GHLF
STRATEGY
Design for All
People living with chronic conditions were willing to share their personal stories with Fuzzy Math – from getting the initial diagnosis, to the impact it has on their day-to-day life. Throughout our research, we realized that these conditions affect all different types of people who have a large variety of experiences. We needed to ensure to design an application that was useful and supportive to a wide range of people, while still allowing each user to have a very personalized experience.
KEY TAKEAWAY
When speaking to people about their experiences with ArthritisPower and other health management applications, we saw a pattern of low engagement and a high abandonment rate. Some applications were difficult to use, and symptoms such as brain fog and joint pain only amplified that difficulty. Other applications didn't provide enough value to make it feel worth using — especially when it focused on a single type of experience and thus didn't feel relevant enough for many others. The application needed to fit seamlessly into someone's life, and not become just another difficult part of their day.
DESIGN
Providing Value
People living with chronic conditions can face many challenges. They may feel angry and confused about the symptoms they are feeling, isolated dealing with a health condition their friends and family may not understand, and powerless when speaking to doctors.
When designing the features of this application, we wanted to address these feelings and provide ways for users to feel more in control of their own health. We designed easy ways for people to track what is most important to them, including symptoms and treatments. By tracking over time, users would have data to better understand what may be impacting their health and can utilize that information to better manage it. Users also have access to recommended resources based on their preferences and activity within the app. They can connect to others by reading patient stories, and make an impact by participating in research that help researchers develop better treatments in the future.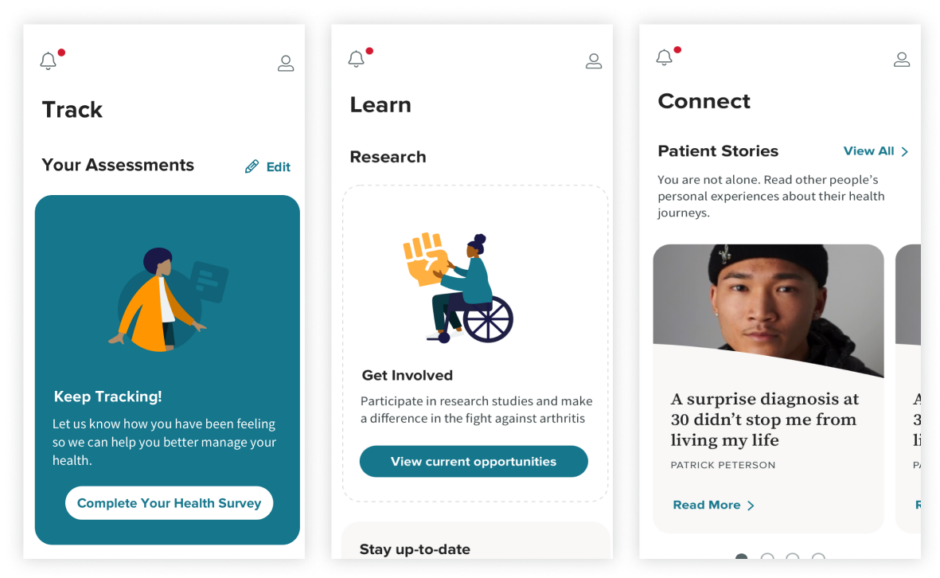 When redesigning the application, we focused on features that would provide a large amount of value to a wide population. We accomplished this by providing easy ways to interact with the application in a personalized way such as choosing what you track and saving articles that are relevant to you.
DESIGN
Less clinical, more human-centric
The application needed to welcome people from first log-in. We used illustrative, branded elements in areas like onboarding and empty states to encourage new users to explore the application. Although the application was dealing with health topics, we didn't want it to feel overly clinical — this application is meant to be a part of someone's daily life, not feel like another trip to their doctor.
Accessibility and inclusion, though always vital to design work, was especially important when designing for the wide audience this application would reach. It was important for people to see themselves within the imagery used throughout the application. We also needed to ensure that when symptoms flared up, our design choices, such as touch target sizes, made it easy to still use the app effectively.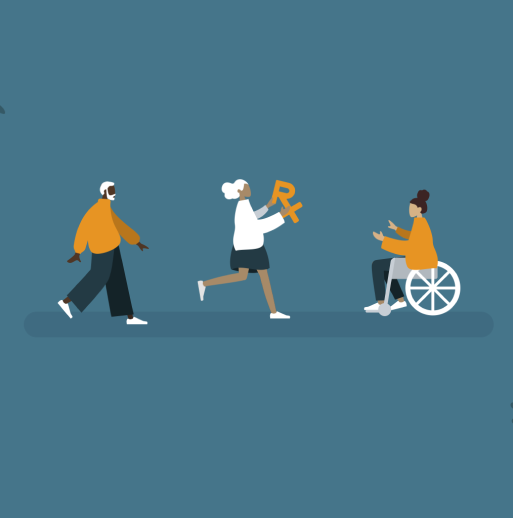 Showcase the data
The application not only needed to make a good first impression, but we needed our design to motivate people to come back and continue using ArthritisPower in the future. The more frequently the user goes into the application and tracks their symptoms and medications, the more value the data output.
We completely redesigned the way the data was displayed to the user in order to ensure it feels useful and actionable. We created easy to read data visualizations that highlighted changes in health and patterns of behavior that may be potentially impacting those changes. Messaging throughout the application encouraged users to stay engaged and pointed users to relevant content based on their inputs.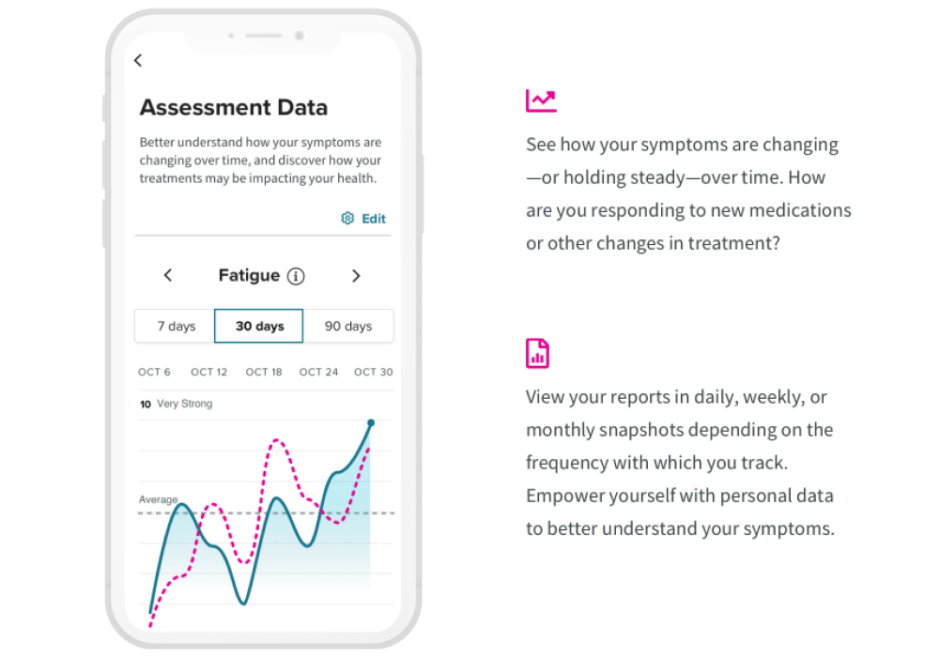 Have a project you'd like to discuss?
We'd love to speak with you about your project and how our user experience services can help.
Contact Us